Don't pour that old leftover coffee down the drain, you can still use it. This is a guide about uses for leftover coffee.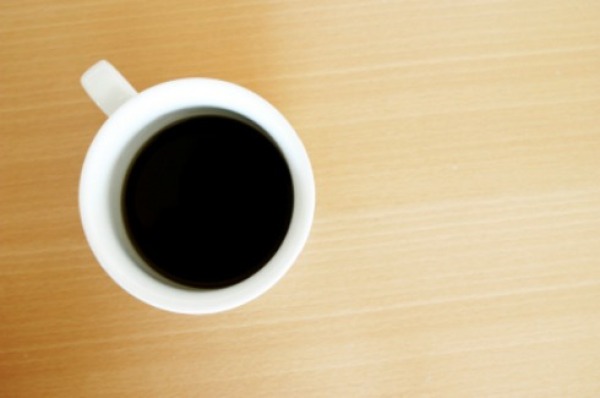 Filter

: All Articles
Sort

: Relevance
I have been wondering what to do about my leftover coffee. Then it hit me. Coffee ice cubes. Once they freeze, I transfer them to a plastic bag to be used later. I hate waste.
Here's a couple of tips to make use of leftover coffee.
Instead of reusing coffee grounds as some people do, I reuse the leftover coffee itself. It seems that nobody wants to drink the last cup or two in the pot in our house so, instead of throwing it down the sink, I blend it with the fresh pot. I decrease the fresh grounds for the new pot I'm making by a scoop or two and mix the fresh water with the leftover coffee from the previous pot. I've been doing this for years; it hasn't damaged the coffeemaker and I still get compliments for making a good cup of coffee.
Leftover coffee can also be used when making iced coffee or a smoothie. Freeze leftover coffee in ice cube trays and use coffee cubes instead of plain ice.
Coffee cubes added to gravy or stew gives a lovely color and taste.
Believe it or not, coffee makes an awesome after shower hair rinse for dark haired people and it smells great.
Source: Years of living on a tight budget.
By Mlina from Amherstburg, ON
When I have leftover coffee in the pot, I put it into an ice cube tray then freeze it. When frozen, I put the cubes into plastic Ziploc bag then return it to the freezer. The next time that I want to drink my coffee quicker without waiting for it to cool, I just put 2-3 coffee cubes in the cup (depends on the size cup you are using). Then I can drink it without worrying about diluting the brew.
By Vickie J. from Hollisay, MO
I used to freeze the leftover coffee in an ice cube tray for iced coffee, which I still do. I developed a fondness for Thai coffee so I decided to make my own version of it and everyone seems to like it.
For those who can't tolerate regular coffee I made an extra strong pot of decaf, let it cool, pour into a pitcher with one can of condensed milk and the frozen coffee ice cubes. If necessary you can add some extra fat free 1/2 and 1/2. It's very refreshing and with the high price of coffee this is a great way not to waste it.
Source: This was inspired by many trips to the Thai restaurant where they charge $4.00 per glass, so I thought there must be a way to enjoy this at home especially since we never drank the leftover coffee. Now we do and it's a great taste and no waste!
By Elaine D. from Niles, lL
I freeze left-over coffee in an ice tray to use for iced coffee. when you make fresh coffee to pour over the coffee isn't diluted. It makes coffee beverages easier in your blender as well.
When I have left over coffee that I did not have time to finish, I put it in ice cube trays and freeze, then I put in a ziplock bag. If I feel like having iced coffee or mocha, I put it in the blender. Pour into a glass and enjoy!
When you have leftover coffee, add some water and use it to water your plants (houseplants or garden). It acts like plant food. Coffee grounds can be mixed in your garden soil for a boost.
I have read about using coffee grounds and eggshells for plants, but can I use cooled coffee? I heard someone mention it at a greenhouse, but I don't know how much to use. I usually make 1 TB for 1 cup. Any recommendations? This would be for my vegetable garden and a few outside plants.

Thanks.
Hardiness Zone: 7a
By Mindy
June 1, 2010
0

found this helpful
I take what ever left over coffee and finish filling the pot with water and add directly to plants inside or out. The really thrive on it.
Reply
Was this helpful?
Helpful?
Yes
December 27, 2015
0

found this helpful
This question goes out to LizCar and her suggestion on "aging paper" with coffee. How do you do it? I hope this reaches you, LizCar, as your idea sounds fascinating.
This is what I do to give letters or notecards an aged look: I light a votive candle and set it in the sink. This way you can keep both hands on the letter paper and have better control. A good distance above the paper (and MOST IMPORTANTLY in the sink-I can't stress this enough) very slowly let the flame discolor the paper moving the paper constantly. At times, I only want the edges ragged, so I let a tiny bit of paper catch fire then immediately blow it out until I have the entire perimeter jagged. I then take an old toothbrush and clean up the sooty, burnt areas. To make it look even more authentic, let parts of the edges of the letter/notecard burn more than others. I usually write my letter or note BEFORE I age the paper, so give yourself extra blank margins. Did I mention to DO THIS OVER YOUR SINK?? Letter writing is NOT a lost art, if we don't allow it to be. Your next letter or note will be charming, original, and a joy to receive.
Reply
Was this helpful?
Helpful?
Yes
Read More Answers...
You know how coffee doesn't taste so good after you've had it hot, and it's been on too long? Use the left over coffee from the morning to make a hot chocolate...
I planted my acid loving herbs near my kitchen door, and in the morning when my morning coffee finishes brewing, I put the used grounds directly onto the soil, instead of having to walk them to the compost bin or throw them away!
I have a cup of coffee for breakfast and a dish of oatmeal. Since I love the taste of coffee, I just add coffee to the bowl after I take it out of the microwave. Add a little honey instead of sugar, if you want it a little sweet.
After making my coffee in the morning, I always put my leftover coffee in a thermos because my coffee maker automatically shuts off after a certain amount of time and it gets cold. I cook for one so I don't want to waste it by throwing it out.
Tips and ideas for using leftover coffee. Post your ideas.
Answers:
Uses for Leftover Coffee
When I have leftover coffee I allow it to cool and then refrigerate it. I use it as the liquid when making hermits and also use it to make coffee jello. Yum, yum.

By joesgirl (08/30/2004)
Uses for Leftover Coffee
Use it on acid loving plants such as gardenias, azaleas, etc. Also put on vegetable gardens. You can pick up "used" coffee grounds for free at coffee shops such as Starbucks, they give it away by the bagful! (08/30/2004)

By carolchka1
Uses for Leftover Coffee
Sounds yum, how do you make it? (The coffee jello.) (08/30/2004)

By Leslie
Uses for Leftover Coffee
Uses: Refrigerate and make iced coffee for later in the day. Make coffee ice cubes, great in iced coffee, as they don't water it down.

I used to put coffee grounds around the blueberry bushes; wonder if watering them with coffee would also be helpful. (08/30/2004)

By Leslie
Uses for Leftover Coffee
I use it (black no sugar only and cool) to water my house plants. I've brought dying plants back to life by pouring the leftovers from my cup into the plant. You can also mix it with water and use to water your houseplants.
(08/30/2004)
By Susan
Uses for Leftover Coffee
I put it down my garbage disposal to eliminate that "disposal" smell and it works like a charm. (09/01/2004)

By Suzanne S.
Uses for Leftover Coffee
First I want to know how to make coffee jello, it sounds great!

I use my left over coffee in my coffee cakes, and frosting for the coffee cake. I also put the coffee grounds around my rose bushes. (09/02/2004)

By Cindy
Uses for Leftover Coffee
Freeze some leftover coffee into cubes and when the next pot you serve is so HOT, add a couple cubes to cool it off instead of watering it down with cold water! I do this with tea too!

I've added it to chili - tends to deepen the flavor. It's cool back here in the office where I keep the coffee pot so if there's some left I reheat it the next morning - just make sure to turn the heat off or it will make it scorch
(10/06/2004)

Using It Up - Leftover Coffee
If you find that you have leftover brewed coffee and don't want to waste it, pour the leftover coffee into ice cube trays and freeze. You can use them later for chilled coffee drinks. One suggestion is to add them to chocolate milk for a chilled mocha drink.

By Michelle (03/19/2005)
Coffee Cubes With Leftover Coffee
Instead of discarding that last bit of coffee at the bottom of the pot, pour it into an ice cube tray and freeze. The next time you're anxious to begin drinking your piping hot coffee, you can simply pop in a "coffee cube" to cool it a bit without diluting it. This works well for nearly any beverage.

By Leann D (05/17/2005)
Save Leftover Coffee
Refrigerate leftover morning coffee in the summer for great iced coffee drinks! Use the used coffee grounds to mulch around acid loving plants!

By Karen (05/17/2005)
Uses for Leftover Coffee
Why not use in your baking? I make a Texas Brownie with strong leftover coffee:

Mix 2 cups flour and 2 cups sugar in a bowl. In the microwave heat to boiling: 1 cup margarine/butter, 1 cup strong brewed coffee and 1/4 cup cocoa. Pour into bowl with flour and sugar. Add 1/2 cup sour milk (milk with a little vinegar in it is what I do), 2 eggs, 1 tsp. baking soda and 1 tsp. vanilla. Mix well at high speed. Pour onto large greased cookie sheet (I use a jelly pan). Bake at 400 degrees F for 20 minutes. Make your frosting while the brownies are in the oven: Heat till boiling in microwave the following: 1/2 cup margarine, 2 Tbsp. cocoa and 1/4 cup milk. Stir well to mix, then mix in 3 1/2 cups icing sugar and 1 tsp. vanilla. Cool slightly and then spread over the hot brownies, cool and cut. Super delicious! (05/18/2005)

Uses for Leftover Coffee
A little left over coffee will take the acidity out of a spaghetti or pasta sauce. (05/19/2005)

By Annie
Uses for Leftover Coffee
You can "age" paper with strong coffee. (08/23/2005)

By LizCar
Uses for Leftover Coffee
I just tried putting cold leftover coffee in the blender with diet caramel vanilla ice cream. I had to add some ice to make it cold enough for my taste, but it's pretty good. I had to add some splenda cause I like it sweet. I imagine some "coffee ice cubes" as mentioned above would be good as well instead of the water kind. (03/27/2007)

By casarole
Uses for Leftover Coffee
I have read that you can use coffee to restore the blackness of clothing that has turned from true black - but I have yet to try it. (03/27/2007)

By pamphyila
Don't let your morning coffee or evening tea go to waste! Try making ice cubes with either brew. Get creative by adding some clean fresh rose petals or spirals of lemon or bits of mint. Try shaved chocolate curls in the coffee cubes or even some mini chocolate chips!

Romanticize!

By Veronica from Sedalia, MO

Answers:
Make Ice Cubes From Coffee Or Tea
Nice! :) I plan to try it. (07/14/2008)

By briea