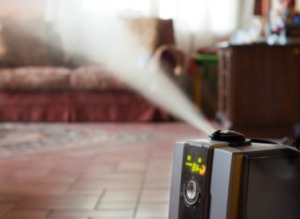 Questions
Here are questions related to Homemade Humidifier Treatments.
I want to know if I can put vinegar in the water in my humidifier. Would it be harmful to breath it in? How about for the kids? We have a pink bacteria (probably Serratia marcesans) that shows up very quickly in the humidifier tank. I clean it once a week.
By DJH
Are there any good home made humidifier treatments?
By Patty P.
Will white vinegar neutralize the smell coming into the humidifier?
By Allen from Rochester, NY
---
Most Recent Answer

By Grandma J12/29/2010
You must make sure to clean the humidifier as bacteria can build on things as well as mold. Vinegar is a good water conditioner for this too.
Is it harmful to add bleach to the water in your humidifier?
By Kim from Leominster, MA
---
Most Recent Answer

By it's.only.me10/26/2009
The Wal-mart in our area sells an additive to keep the water in a humidifier clean from mold and bacteria. It is fairly inexpensive. One bottle usually lasts awhile. I believe the manufacturer is Holmes. A humidifier should be disinfected every 4-6 weeks or when needed. I use a mix of bleach and water, rinsing thoroughly before using.
My humidifier uses wick filters and I'm replacing the filter every 2-3 weeks. I've tried various water treatment solutions, but they're expensive too. Can anyone please recommend solutions which don't involve spending a lot or which use common household ingredients and not a number of questionable chemicals? Our water is reasonably hard and fluoridated. Thanks kindly.

Rose Anne from Calgary, Alberta
---
Most Recent Answer

By JackC11/21/2013
I use bleach and water to soak the filters about once every ten days. Make sure you use gloves, and don't squeeze the filters, just rinse them afterwards. It will have a slight bleach smell for a day, but it will give the filter about six months of lifespan. I've also heard citric acid is good for removing minerals, but have not tried it.
A bottle of Holmes Humidifier Water Treatment was left in the house I just bought. I do not have a humidifier. Are there any other uses for this product?

Thank you,

Rose Mary from Jackson, MI
---
Most Recent Answer

By (Guest Post)09/23/2007
This product is designed to prevent mineral build-up in the humidifier.
So it might be useful for removing mineral deposits from shower heads, around sink and lavatory faucets, etc.
I'm not sure how strong it it - it might not work, but what have you got to lose?
Solutions: Homemade Humidifier Treatments
Do you have knowledge about this guide topic? Feel free to share a solution!