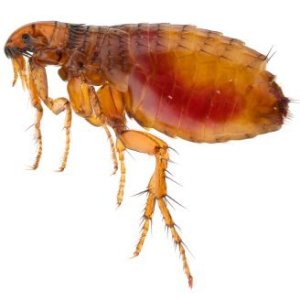 There are many ways to get rid of fleas from you pet, home and yard. Avoid the toxic and expensive chemicals at the pet store and try a non-toxic home remedy. This is a guide about using brewer's yeast for fleas.
Ad
---
Solutions: Brewer's Yeast for Fleas
Read and rate the best solutions below by giving them a "thumbs up".
A tip for keeping fleas away from your cats and dogs. Simply put a teaspoon of powdered brewer's yeast into their food. You can also dissolve 1/4 cup brewer's yeast into 1 quart of water. Place in spray bottle and spray pet, combing into fur as you do.
By lilangel1958 from TN
Each day I give each of my dogs and 4 cats a brewers yeast and garlic tablet and they have had no fleas all season! That's one bottle for dogs and cats! I get it from onlynaturalpet.com
I also get one bottle of HW Protect to protect them from heart worms. It is a bottle of drops that I squirt onto their food. One drop per 2 lb. of body weight. Both are veterinarian approved!
By virginnyb65 from Charles City, IA
Give a "thumbs up" to the solution that worked the best! Do you have a better solution? Click here to share it!
Questions
Here are questions related to Brewer's Yeast for Fleas.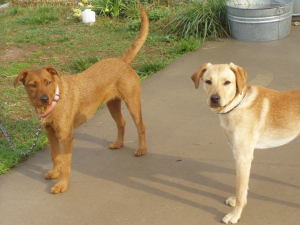 I've heard that like onion, garlic is poison and my old dog did die of liver related stuff at age (almost 16). i was reading about brewers yeast/garlic pill and thought i should put this out here~ maybe what I read was wrong? I know brewer's yeast is stinky lol. I used to take it in powder form long ago~ yuck! I can't imagine spraying my dogs every day with it. I have been using natural non chemical spice oil spray with citronella, cinnamon, clove, peppermint, etc. It works good most years, but this year these fleas are bigger and lay lots more eggs. I didn't realize how many more and now I have a problem. I think I am going to have to get out the big guns and get Frontline :(
By Robin
AnswerWas this interesting? Yes No
Ad
---
---
Most Recent Answer
By Smiling Cookie 09/18/20150 people found this helpful
I put about a tsp. of Brewer's Yeast in my palm and when I pet my cat, I casually sprinkle on fur and try to rub in a little so it doesn't go onto floor so much. My younger American Shorthair just accepts and starts the licking routine. My older Turkish Angora, though, gets really upset that anything is on his beautiful coat..and then becomes a bit afraid to even let me pet him. In the food, sprayed on coat? Neither works, probably because both cats were feral at one time and still are, a bit?

---
My mom uses brewer's yeast for our dogs and I was wanting to know can you use the same brewer's yeast for cats as you use for dogs or is there a different type for cats?
By Angie S.
AnswerWas this interesting? Yes No
Ad
---
---
Most Recent Answer
Can I use baker's yeast instead of brewer's yeast? I can't find brewers.

By DW
AnswerWas this interesting? Yes No
---
Most Recent Answer
Has anyone heard of giving brewers yeast to their dogs to prevent fleas? My mother in law swears by it for her cats, but not sure if it is the same for dogs.
By Stacey
AnswerWas this interesting? Yes No
---
Most Recent Answer
By Pixiedust7 [7] 02/04/20130 people found this helpful
Hi Stacey, brewer's yeast definitely works for cats and dogs to repel fleas. My vet told me years ago that it works by making the pet's blood taste bad to the fleas. If you're lucky, and your pet likes the taste of it, the pet will eat it readily by mixing crushed tablets or brewers yeast powder into their food (moist food works best).

I had one cat who loved it, and would pick the tablet off the top of her food and eat it first! If your pet doesn't like the taste at first, try introducing it gradually, by mixing a small amount (a pinch of powder or half or less of a crushed tablet) into the food, then increasing every few days until they get used to it. All of our dogs and cats ate it with no problem.

After our flea problem went away, we were able to stop using it, but if I ever saw fleas again (not likely because my cats are all indoor pets), I would use it again. It also gives them extra B vitamins, as a plus.
Is there a strength or milligram per pound of weight for kittens and cats? How many times per day do I administer brewers yeast tablets and garlic tablets?
By Kaylyn L.
AnswerWas this interesting? Yes No
---
Most Recent Answer
06/04/20120 people found this helpful
For an average size cat give 1 teaspoon of brewer's yeast per day (mix it in their food). If you're talking about kittens under 5, 6 or 7 pounds I suggest asking a veterinarian to be sure.

You can also dust your cat's coat with brewer's yeast as a flea powder.

*Warning! Some cats are allergic to yeast. If you see an adverse reaction, stop adding the brewer's yeast to their food.

**And another warning! NEVER EVER give cats or dogs garlic nor let them eat anything in the allium plant family because it causes Heinz Body Anemia which will eventually cause internal organ failure! Alliums include garlic, any and all types of onions (including chives), leeks, etc. and even flowers like lily's.
Is there any flavor of brewer's yeast other than garlic? My dogs don't like garlic.
By Rosario
How many grams of brewers yeast, per day, for a 12 lb cat?
By Jenny
Archives
Thrifty Fun has been around so long that many of our pages have been reset several times. Archives are older versions of the page and the comments that were provided then.
I have heard that garlic and brewer's yeast work but I can't get my dog to eat garlic! Am I using it wrong?