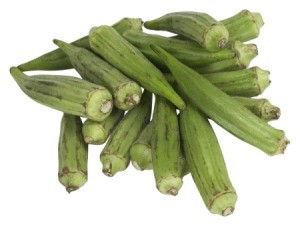 In addition to being a tasty vegetable frequently used in southern cooking, okra pods ca be dried and used in arts and craft projects. This is a guide about drying okra for crafts.
Solutions
Share a solution for this guide today!
Questions
Here are questions related to Drying Okra for Crafts.
Do you blanch okra before putting it in the oven at a low temperature for ten hours to dry it for crafts? I am going to make okra angels and the okra has already been picked off the vine.
By hallie123 from Jasper, AL
---
Most Recent Answer

By Mary Lou10/08/2009
Don't know about drying okra, but I'd like the instructions for okra angel please. I love angels!