You have just enjoyed a steaming cup of hot coffee. When you move the cup, to your dismay there is a heat mark on the table. This is a guide about removing heat marks from furniture.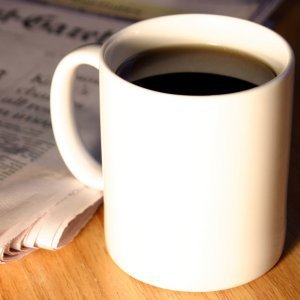 I have a wooden kitchen table that has a lacquer finish on it. How do I get white heat spots off? Also I have a solid wood bedroom suite. How do I fix the worn off parts of the stain?

By Smcallum
---
Best Answers
By guest (Guest Post) Flag
October 13, 2004
Try white toothpaste on the white stains. I thought
I had ruined our dark wood dining table & someone
uggested that. Cleaned it up beautifully.
---
By guest (Guest Post) Flag
May 22, 2005
Go to Restoration Hardware, they have this little cloth that takes those out. It comes in a little white jar and I think it is called magic something.
---
By guest (Guest Post) Flag
August 4, 2005
You can rub vaseline over the white spot. Allow it to sit for 24 to 48 hours and it will remove the stain plus polish your wood!!
---
By Sheryl 1
I sat a hot pan down for a few seconds. I tried the iron idea and baking soda and tooth paste. What else can I do other than sanding it?
---
Most Recent Answer
By Rose Anne Hutchence 7 265 Flag
December 3, 2015
Someone suggested mayonnaise, Sheryl, ages ago, this site. Basically, apply a liberal amount to the area, leave it alone for a few hours then wipe clean. I tried it and it worked fairly well. The mark wasn't completely gone, but it was certainly much less noticeable.
How do I remove white heat stains from polished wood?
---
Best Answer
By Kim Garrity 2 4 Flag
February 27, 2008
I had the same problem and someone told me to use a warm iron over a linen tea towel and iron in a circular motion checking often to see if the stains were still there. I was leery but it worked!! Good Luck!
---
I tried the iron and steam treatment to remove white marks on my table and I don't know what happen it failed, and only left more bigger white marks. Help! Has anyone any ideas?
By Lynne
---
Best Answer
By oliviafrazier 1 Flag
December 2, 2014
Don't know if you found an answer but I have had perfect results with this: I spread a thin layer of mayonnaise on spot and let it sit for about 15 minutes. I make a paste of baking soda and water and rub it on the spot with a warm damp washcloth. You can even use your fingers but I think the cloth works best. After you do this clean the table top with a warm damp cloth and then dry with a dry soft towel. Once you have done this, put a small amount of olive oil on a dry cloth and rub it in and buff it dry. This process never has failed to work and I haven't had the stress associated with the iron method. This process takes only about 30 minutes including the wait time for the mayonnaise. I have used this on 2 very expensive wood tables after a recent family holiday get-together.
---
By retta 1
I have a white stain on my wood table from steam. How do I remove it?
By Retta from Knoxville, TN
---
Best Answers
January 13, 2009
This just happened to me! I took a towel (a dish towel) set my iron to steam (make sure you have plenty of water in it), and hover over the mark for several minutes. I would lift the towel and check it while you are doing it. The wax paper idea didn't work for me. Then you need to get some lemon oil because your wood will be dried out. Good luck! Start to finish--10 min.
---
September 24, 2010
Combine vinegar and olive oil in equal parts to remove white spots left from moisture on wood. Apply with a clean soft cloth and work the vinegar/olive oil mixture into the wood in the direction of the grain to erase the white water spots. Good luck!
How do you remove white ring marks from furniture left by placing a hot cup on the surface?
By Lindsay from Caldicot, Monmouthshire
---
Best Answer
June 21, 2012
I have had good luck masking dings on wood by rubbing a walnut on the surface and then buffing a bit. I tried this once on a water mark (with the white ring) and it worked pretty well. Of course, if you are talking about an antique or something else of potentially high value, I really cannot say that this would be a good answer... There may be a more suitable solution? Best of luck! :)
By max 1
How do you treat heat marks on stained wooden table?
By Max
---
Best Answer
By kathryn 1
I used steam on a wood table to take out water marks. It worked wonderful but now I have stains from the steam. I've tried mayonnaise, toothpaste, baking soda, Old English, and wax. Any answers?
By Kathryn from WI
---
Best Answer
April 30, 2010
Steam iron marks on teak dining table were removed by laying a white t-shirt doubled over on the marks and then using the steam iron over the area using the steam function! I know it doesn't make sense but it worked. I don't know how or why!
By Marie 1
I have a very beautifully painted black chest of drawers. It has white marks on it from a steam iron. The paint is matte. How can I remove the white mark?
By Marie from South Africa