Attaching Grapes to Wine Bottle Lights
I am making wine bottle lights but I can't get the grapes to stay on the bottle. I used a glue gun but it doesn't work.
Carrie from Ontario
By carriebearie
Answers: Attaching Grapes to Wine Bottle Lights
Read answers for this question below.
I have made several of these during the past few years and use floral wire to wrap around the neck of the bottle, attach grapes, etc., then tie several strands of raffia around all and tie a large bow or use a nice colored bow on top of the wire. I group three different colored bottles together for a nice impact.
Carrie from Ontario

perhaps I can assist you by suggesting tying the grapes onto your bottle with raffia. Can be bought at Walmart or craft stores...........tie each thing separately, then tie another piece of raffia around everything being carefully to work around grapes etc. then tie a beautiful bow and let it droop down.
I'm sending a sample of a birthday present that I made today for a bar light!!..........ludie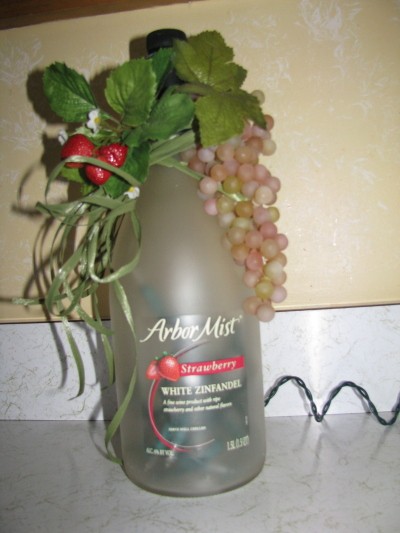 Hi...these are really, really pretty and would be lovely for two "wine" people I know. Could someone post the directions or a site that has the directions?
Thank you so much...I know this is a busy time of the year.
I made 48 of these last Christmas. I used floral tape to hold the grapes on. I bent the stem of the grapes so it would hook on the bottle top then I wrapped floral tape around the top securing the grapes. I, also, wrapped the light wire securing it to the top of the bottle with floral tape. Hope this helps. Everyone will love their gift. Your example is just beautiful! Jean
Could you not wire them to the neck of the bottle using coated wire to match the bottle or the grapes? It looks like you could cover any showing wire with the flowers or even a colored electric tape to blend in.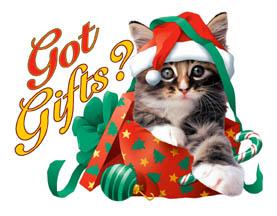 Contact cement is very strong and will hold them. Hardware stores have it, or walmart in the hardware section.
Answer This Question
Add your voice to the conversation. Click here to answer this question.
Related Guides
Related Posts