Contacting Fiskars
How can I contact the manufacturer of Fiskars border punches? I have a broken one.
Cindy from FL
By CYarbie
Answers: Contacting Fiskars
Read answers for this question below.
For most companies names, you can add ".com" to the end of it, and add "www." to the front, like www.fiskars.com and reach the company you're looking for.

here's a link to an online feedback form.
http://www.fiskars.fi/en/feedback.html
i hope this helps!
oh, & don't underestimate the power of online forms...
i had a box of Ortega taco shells that were stale & i dropped them a note via their website & they sent me a coupon for a free box !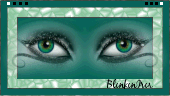 Answer This Question
Add your voice to the conversation. Click here to answer this question.