When your watch stops working, the first possibility is that the battery is dead. Although it is sometimes difficult to remove the back, you can replace the battery yourself. This is a guide about replacing a watch battery.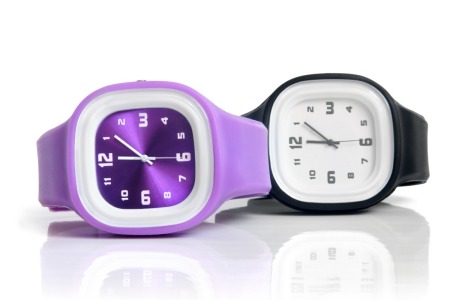 I have several watches. Some for good, some for everyday. When I am not wearing the watches, I pull out the stem and that makes them stop working. This saves on the life of the battery and won't wear them down when they aren't being worn.
By dwedenoja from New Creek, WV
By dg 1
How do you change the battery of a Timex watch that takes a CR1216 battery?
By dg from MN
---
Most Recent Answer
March 17, 2011 Flag
Need watch batteries. I say Dollar Tree all the way. They have several different sizes all for just $1.00.
---
By pam munro 522 790
My watch battery suddenly went out on the weekend, so I looked for cheap watches and they were almost $10 and hideous. So I went to the 99 Cent Store and got myself a Betty Boop watch (They had Lucy ones, too, really cute.) Unfortunately the buckle was flimsy and flew off in the car, I taped it temporarily. Once home, I applied 2 of my 99 Cent Store velcro squares for a closing and now it looks great and fits, too. It will get me through until I can get to the jeweler to change the battery. (We did try to do it ourselves, but there's a trick to it...) Frugality wins again!

By pamphyila from Los Angeles
I am looking for a replacement batterer for a Fossil wrist watch FS 2689 (250001). If the back is opened, do I need to replace the waterproof gasket?
By Andrew
---
Most Recent Answer
By Marilyn J Ference 7 50 Flag
February 17, 2011
Both of my daughters have Fossil watches and when contacting the company they were told that the warranty on the watch (usually lifetime) would be voided if the battery was not replaced by an authorized Fossil dealer. Yes, it's a tad pricey, but to keep the lifetime warranty I believe it's worth it!
---
What size screwdriver is needed and what size battery is needed? The watch is a ladies small watch.
By Les C.
By Mary 1
I change the battery myself on my watches (I have a large collection). The only problem I have is the musical watches. I can change the battery for the music portion of the watch but I still can't get any music to play. The watch portion (time keeping) will be fine. The music portion is a piece that you have to remove completely if you want to change the battery for the time keeping portion of the watch. It looks like I put that piece in the same way as it was originally but I don't know if I have to "do" something special to get the music portion of the watch to work once its been removed and put back. Can anyone help me with this?

Mary from Bakersfield, CA