I have four kids in my house. To make things easier, each kid has their own color (green, blue, red, pink/yellow). we have three boys and a girl. Most things come in green, blue, red, and yellow like plates, bowls, cups, tooth brushes, etc. Our only girl likes the color pink, but most of the time I can't find pink so I get her yellow. That is why her color is pink/yellow.
The main reason for the color system was when the kids were done eating dinner they all wanted dessert. The rule is "you have to finish what is on your plate to get dessert". There was always one plate that was left with food still on it, but each kid said, "That's not my plate! I ate all mine!" I never knew whose it was, but with the color system, NOW I know. These days, everything in our house comes in colors.
By runningonempty1971 from Columbus, OH
Filter

: All Articles
Sort

: Relevance
I got tired of getting after my 4 kids when they wouldn't pick up after themselves in the kitchen, so found a company that sold unbreakable dishes. I bought each child their own set (a Mug, a small Plate and a Bowl) They all matched, but in 4 different colors. Each child had their very OWN color! They were responsible for rinsing their own dishes each time they used them, then putting them away. The cool thing was, you could tell at a glance (by the color) who had not cleaned up after themselves. No more blaming it on another child!

By Cyinda from Seattle
---
Give Each Child Their Own Color Dishes
Years ago, I babysat for a woman who had 4 girls. She used the color coding throughout the entire house. Each girl had her own color. From the kitchen dishes, to their toothbrushes/ cups, and blankets. I watched them for years, and there was never an argument of "she has my stuff".
(03/31/2008)

By Betty
Give Each Child Their Own Color Dishes
I wish I had thought to do this when my children were young it is such a great idea
could do the same for towels,etc. (03/31/2008)

By imaqt1962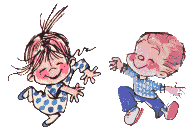 Comment
Was this helpful?
Helpful?
Yes