Preventing Wood Ticks and Fleas
If you put 3 tablespoons of distilled white vinegar in a gallon of water each time you refill your pet's water, they will be free from wood ticks and fleas.
By Enola from WI
Feedback
Read feedback for this post below. Click here to post feedback.

By
06/29/2011
My mom used this method for years, only she used cider vinegar. She lives in a high-desert area with lots of fleas. All the neighbors pets had problems with them. My mom put vinegar in their water & she never had a flea problem with her dogs or her indoor cats in the 20 years she used it. I don't know how it works on ticks.

By
06/28/2011
How did you learn about this tip - did a vet recommend it, did you read it in a pet book, is it something a friend told you about? If it really works, it's a great tip for sure! Thanks for sharing.

By
06/27/2011
If this works I will save $l50.00 a month, so I really hope it works. As you can see we have more sand than grass and fleaing a whole acre has been expensive. When it is dry nothing works. sand, sand, sand and finally we got a rain.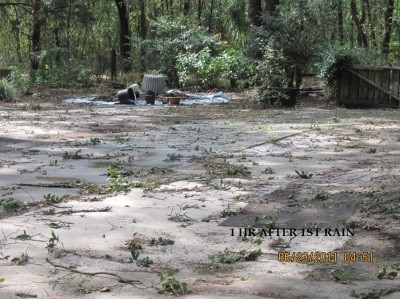 By
06/27/2011
I wonder if this would work on people. Every time I go out I can take at least two ticks off me.

By
06/26/2011
I love this tip if it works it will save me $30 a month that I've been spending on Comfortis. I'm going to try this thanks for posting this info. You didn't say, do you do this or is it a tip that you read?
Post Feedback
Add your voice to the conversation.
Related Guides
Related Posts