Getting Rid of Ticks in Your Yard
Questions
Ask a QuestionHere are the questions asked by community members. Read on to see the answers provided by the ThriftyFun community or ask a new question.
May 19, 2012
1

found this helpful
How can I get rid of ticks in my back yard?
By asp
Answers
May 21, 2012
0

found this helpful
Best Answer
Either put out Borax in your yard (Mule Team Borax, like clothes are washed with), or sevin dust. Both will help rid the yard of fleas and ticks.
Answer

this Question

...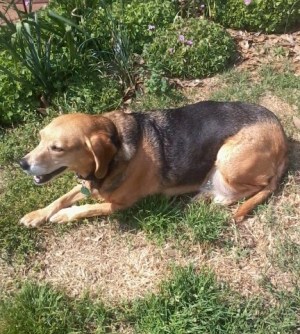 Ticks are over-abundant this year, and I live around lots of trees. Is there any good solution for getting rid of them in the yard? I keep the grass cut short. I distributed borax in the yard, which gets rid of fleas very well. I am hoping it works well for ticks too! There are cats and squirrels around our house that I think are bringing them into the yard.
By Sarah
Answers
May 12, 2012
0

found this helpful
Best Answer
You and the neighborhood would benefit if there were several clutches of guinia hens. They wander but neighbors shouldn't mind when they find what beneficial birds they are. They will clear a mountainside of ticks given time. They are smart as well. Not as vulnerable as chickens.
Answer

this Question

...
May 23, 2012
0

found this helpful
How do I kill ticks in the yard?
By Linda
Answers
May 25, 2012
0

found this helpful
For around $8 there is a powder that you sprinkle all over your yard. It is available at Wal-Mart, or probably any hardware store. It is also effective for fleas, spiders, ants, and I cannot remember what else. Ticks like tall grass. They wait on the end of grass for an unsuspecting host to come along, and dinner is served. Keeping grass a reasonable length will help too.
May 25, 2012
0

found this helpful
Rural neighborhood? Get some guinea hens. Your neighbors will love you. Easy to care for. Little housing. Easier than chickens. Favorite food? Ticks. They do travel a bit. Get neighbor OK, in fact all neighbors can chip in.
Small yard? City lot? Cedercide granules. Inexpensive.
May 30, 2012
0

found this helpful
Thanks for the info. I think our chickens eat ticks too, as we aren't over run with them.
Answer

this Question

...
How do you repel ticks from your dog and yard?
By Deb Hartnagel from Inverness, FL
Answers
July 22, 2010
0

found this helpful
Guinea hens. The worst infestations like in parts of Texas are totally eliminated with Guinea hens. Their best work is on ticks. Fleas, ticks, silverfish, pillbugs, cockroaches, you name it. The whole world needs at least 4 of these smart little characters for each home.
Answer

this Question

...
Archives
ThriftyFun is one of the longest running frugal living communities on the Internet. These are archives of older discussions.
July 6, 2010
0

found this helpful
We have a pond at the bottom of the property and we have found ticks and scorpions. We have a Pomeranian (long hair) and a Siberian Husky. Help.
By Red from La Grange, CA
Food Grade Diatomaceous Earth
Food grade diatomaceous earth, found at home improvement stores. Not pool grade. Sprinkle it all over, even on your pets and in the house. Some even recommend putting a bit of it in your pets' food. Dave Owens, our local garden guy, even puts a bit in his mouth on TV to show it is harmless except to bugs. I use it all the time.
By Pat
July 20, 2010
0

found this helpful
I have 2 Cocker Spaniels and they are covered in ticks. These ticks are really small and are something out of this world. Where they have skin they have ticks, it's like a big colony of them.

We have tried Frontline, K9, and one of those strong dips, but nothing seems to work. They have more ticks on the areas where we put the K9 or Frontline medicine.

I don't know what to do, I love my dogs, but I have a baby and I'm also pregnant. I can't spend the day hunting ticks on the walls. I need something really effective. What suggestions do you have for me?
By Leticia
Answers:
Controlling Ticks
Please have your Veterinarian remove all the ticks from both dogs and then have him suggest any medication that might work for you. Good luck. (06/16/2010)

By Sherri
Controlling Ticks
I failed to mention that the ticks are dangerous to your dogs and you should make sure that they don't have Lyme disease. Your Veterinarian can check for this and he can also vaccinate them for Lyme disease. (06/16/2010)

By Sherri
Controlling Ticks
We had woods where I lived as a child and the dogs and cats were always getting ticks. My Dad used the lit end of cigar to burn their butts. Ticks go in head first into the skin. People can get bit too, after this, they will pop off. Vicks Vaporub will work, too. Put on butt and cut off their air supply. Be sure to get all of their body parts. Check on the web for free consultation on most pet supply sites, they can help too. (06/16/2010)
By Jocelyn
Controlling Ticks
When using products like Frontline its very important not to wash your dog a few days before and a few days after applying the drops, because the drop are distributed by the oils in your dogs skin. (06/16/2010)

By Angie
June 15, 2010
0

found this helpful
What is the best thing to use to get rid of ticks? I found one on my Cocker. I finally removed it, but I don't want to have to remove anymore.

By Regina Forbes from LA

Answers:
Controlling Ticks
Coat the tick with Vaseline and leave alone for 20 minutes or so. It will suffocate and should be easy to remove with tweezers. (08/02/2009)

By Linda L.
Controlling Ticks
In regards to preventing your lawn from having ticks: ticks like the shade, therefore there are high tick populations in wooded areas. If you are able to keep your dogs on the lawn and away from the ecotone of your property, they will be OK. Ticks cannot survive on grass in the hot sun. (08/04/2009)

April 11, 2010
0

found this helpful
I live in Kansas and I am having a terrible problem with ticks in my yard. I live right next to a weed and tree infested lot, out in the country.
Read More...
July 29, 2009
0

found this helpful
I have two dogs, a long haired and a short haired, I would like some advice on how to get rid of and prevent ticks both on my dogs and in my yard.
Read More...
May 12, 2009
0

found this helpful
Our yard is infested with ticks, so bad that we can't let our kids out there to play or let the family dog out. Is there a home remedy to control the infestation of the ticks?
Read More...
Related Content