Wildlife: Pretty Colored Moth
Two days ago my family and I were sitting outside on our deck enjoying the wonderful weather we were having. As I was sitting, a pretty moth flew onto my lap. My younger daughter grabbed my camera phone and took a couple pictures of the moth.
By LisaE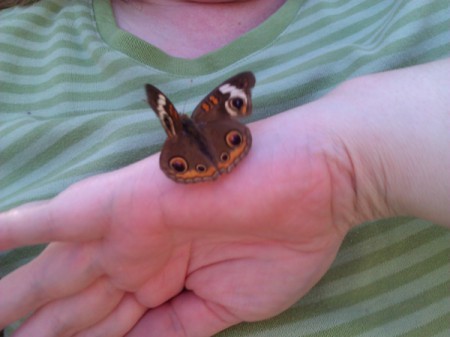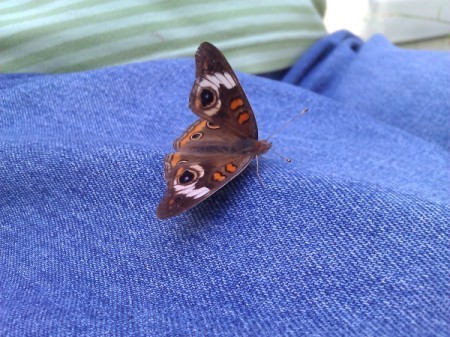 Feedback
Read feedback for this post below. Click here to post feedback.

By
10/07/2012
This is a butterfly called a "common buckeye". Really beautiful to see it in person and on flowers. I taken several photos of it.

If you go to this site: butterflies.com you can learn more about butterflies, mothes, insects, arachnids & aquatic invertebrates. A really neat site.

By
08/30/2011
I wasn't sure if this was a moth or a butterfly but I agree, either way, it was a beautiful creature.

By
08/29/2011
I don't believe it was a moth that landed on you but a very beautiful Peacock Butterfly.
Post Feedback
Add your voice to the conversation.
Related Guides
Related Posts