Tony (Black Cat)
Tony is 15 years old. He was adopted from a no-kill shelter near Boston about 14 1/2 years ago. At his age, he likes to eat good homemade food and snuggle up for cuddles.
He's a great cat. After two years, he is finally tolerating the dog. He loves head scratches and being brushed.
By SusanM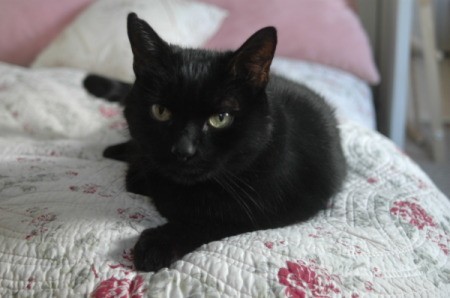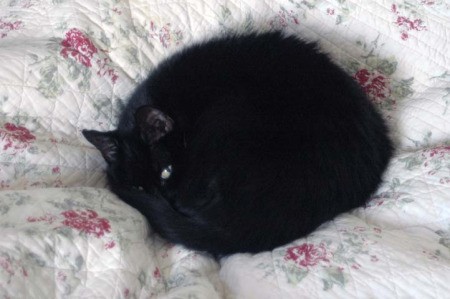 Feedback
Read feedback for this post below. Click here to post feedback.

By
07/12/2011
Beautiful Cat. I hope he isn't having too much trouble with that renal condition, and you are so good for cooking special for him. You know he'd do it for you too.
I wish you both well.
Lee

By
07/11/2011
Thanks, everyone. He is snuggled up next to me right now, even in this heat. I work hard to keep him healthy; he eats special homemade food for his renal condition, and it helps him stay healthier.

By
07/11/2011
I can see that Tony is a real sweetie pie. I too love all-black cats, and have lived with two who looked just like your Tony. My two were very verbal and would answer me when I called them. I had one for 15 years, and the other for almost 17 years. Now, I have a Smoky cat who keeps us company. I'll have to get a photo of him to share.

Thank you for sharing Tony.
Songwriter

By
07/11/2011
Nice looking cat, It looks like he is saying go away don't bother me I'm trying to sleep.

By
07/11/2011
I love black cats. They almost always have the most beautiful green eyes, and are so sweet and loving. It's wonderful that you've been blessed with such a long time with him.
Thank you for sharing Tony. He is a very handsome boy.
HokeyPoke
Post Feedback
Add your voice to the conversation.