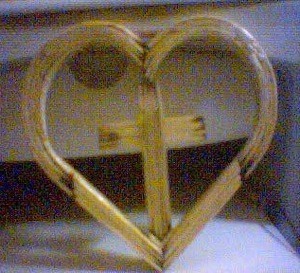 I am Mr. Bill and I have been building craft items out of matchsticks since the early 50's. I make all kinds of crafts from crosses to trains. This craft began back when I was a boy and my dad had a truck stop. I was assigned the job of cleaning the ash trays. Well I started playing with the matchsticks and my mother got me some glue and I started building things. Since that time, I have built thousands of different craft items.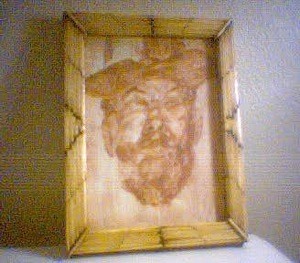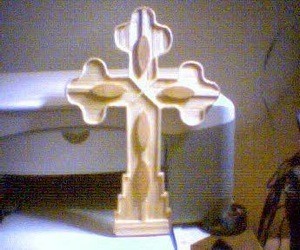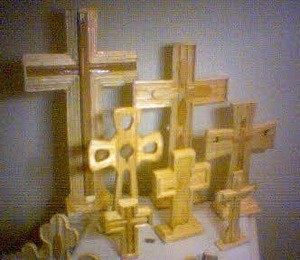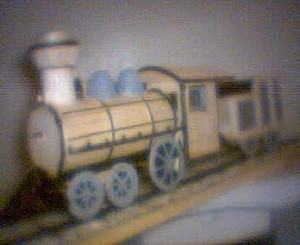 By Billy from Dallas, TX
Ad
---
By Dorin 4 30 11/23/20100 people found this helpful
Absolutely beautiful! You have an amazing gift and make the state of Texas proud!
By lesley 2 159 11/24/20100 people found this helpful
Fabulous. Matchstick creations are a dying art, you have a fine collection, and obviously enjoy your 'work'. Thank you for sharing. I remember as a small child a neighbor of ours made many things out of matchsticks, including a wonderful 'tall ship'. Have a Great Day!
By jean 14 11/24/20100 people found this helpful
Thank yo for sharing. I love your work and it is nice to see someone that is so into his craft, very special.
By sally mazgaj 31 20 11/24/20100 people found this helpful
Mr Bill, lucky you to have found your talent so early in life.
God Bless and keep up the good work.
By Johnnyc 1 06/08/20120 people found this helpful
Hi Bill, this is John from Boston, Ma writing. You were blessed with an incredible talent with what you do! I've had for years the yearning to create and build things and have recently brought out my creative side with matchsticks. It is amazing what you can do with those tiny little sticks, once you've cut of the heads!

I have so many amazing ideas and projects to pursue ! I am fascinated with wooden roller coasters and would like to recreate the Son of A Beast in Ohio. Also currently I've taken on the task and endeavor of recreating the Titanic. I've downloaded plenty of pixs and am getting to see the features and every aspect of that amazing ship. I am starting on the front hull and am working my way up to the deck along the way of completing the hull.

Once completed my scale should be about 6 feet long and about 2 feet tall. Wish me luck : ) are there any pointers , suggestions or ideas that you can share with me on my way to completion by the 101st anniversary of its creation? (by April of 2013) My list of future creations will be the Eiffel Tower, World Trade Center, Space Shuttle, Golden Gate Bridge, and the Dubai Tower and so many more! Thank you for taking the time in reading my post. Please respond via e-mail at Johnnyc1097 AT yahoo.com or if you can call me on my cell at 815. 263. 9219. Thank you and GodBless and most of all thank you for being and inspiration to me and all those who share our interests. Sincerely, John J C.