Decorating Attic Bedrooms
My granddaughters both have attic rooms. Both about 12 x 18 in size. They both have a window at one end and the entry door at the other end (both are on the 12 foot end). They are sort of long thin rooms with light coming from the only window on the end. I wanted to keep the white ceilings, we need that to keep the rooms brighter. But I am willing to paint designs on them or whatever.
I want to do something really cute and creative with decorating them. Especially with painting them. I was considering a stripe of a contrasting color around one room but am not good with ideas. Does anyone know a web site I can go to to look at this type thing? Or does anyone have any good ideas about how to decorate them? Thanks.
Laurie from Mid West
Answers: Decorating Attic Bedrooms
Read answers for this question below.
It would depend on their age, and what their favorite colors are. If they are very young, gentle pastels like blue, green, or yellow will help brighten the room when paired with white. If they are older, ask them what colors and patterns they prefer, with in reason, and include them in the decorating. Make a sample using regular paint on paper, and that will help the girls understand how much work it will take when compared to their rooms, and help them appreciate the beauty more.
These are super cute too. You could do a pale color on the walls and paint the really simple flowers depending on the age of the kids.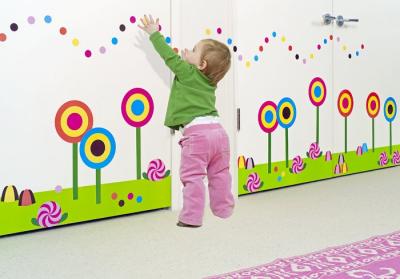 I think stripes in whatever colors the girls like most could be super cute on the lower half of the walls and would really add a lot of interest. You could even paint some paisleys or polka dots on the ceiling. I would use a pale versions of the stripe color. Good luck.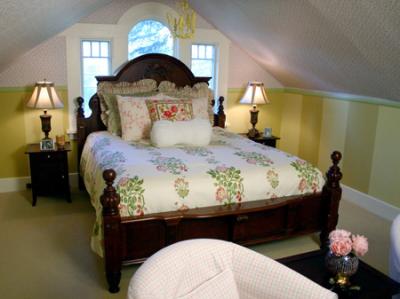 Answer This Question
Add your voice to the conversation. Click here to answer this question.