I have several large Red Delicious apples left over from a fruit basket fundraiser my husband purchased at work. Most apple recipes ask for tart apples. Can I substitute the sweet apples for the tart or are there any websites that have recipes for Red Delicious apples? Thanks for any suggestions!

Michele from Aliquippa, PA
January 11, 2006
0

found this helpful
A quick and easy recipe I came across is to chop up some apples, chop up a snicker's bar or two and mix in a container of cool whip
By guest (Guest Post)
Flag
January 11, 2006
0

found this helpful
You can use them for baking (pies, cakes etc.) . I just dont add as much sugar..
January 13, 2006
0

found this helpful
Hi Michele! I used to live in Aliquippa in the mid-seventies, when I went to school in Pittsburgh.
I have friends who swear that you must use a certain type of apples for pies, desserts, etc, but I think that's a lot of bunk. Certain types may make the best pies, desserts, etc, but feel free to use anything you have.
I had lots of red delicious apples that were getting old too fast, so I just made a large Knobby Apple Cake (a real old fashioned recipe) and an apple-cranberry crisp last week. Both were great, and even if they weren't the "right" type of apple, were far tastier than any store bought items. I cut back on the sugar, not because of the type of apples, but because I always do. Old fashioned baked apples and apple dumplings are good too. Yes, you can use them in just about any recipe.
By guest (Guest Post)
Flag
February 17, 2008
0

found this helpful
Badwater, I think I like your idea!. I'm going to add some chopped walnuts or pecans (not sure which I have that aren't in the freezer right now) Sprinkle some cinnamon, powdered ginger and leave in fridge for a couple of hours (no more time available!) It should turn out ok!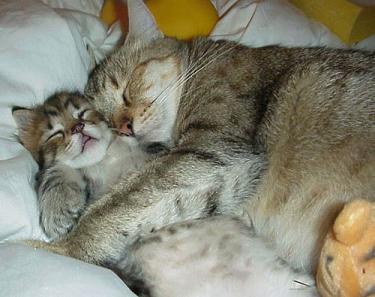 Read More Answers...