Using a Hair Flat Iron
Help! I have never used a flat iron. My hair is short and fine. I am all thumbs. I want it to flip out like Dancing with the Stars Lisa Rinna. Any advice is welcome.
By ckholland
Answers: Using a Hair Flat Iron
Read answers for this question below.
I did purchase flat iron. I use twice in a week after the shampoo. http://hairstraightenersiron.com/flatirons-c-27.html

Don't forget to use on dry hair.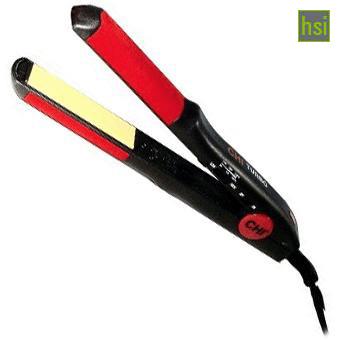 dont use that it will ruin your hair...go to the store and buy some rollers and wet your hair in the shower before you go to bed...they have soft rollers that you can sleep on...my mother use to twist her hair and pin it before she went to bed and in the morning it would have a nice wavy those hot irons make your hair dry and brittle
I have fine hair and I used to have this cut. Blow dry it using a round brush and curling out as you go. When it's dry use a product called DiFi ( sold at salons) rub it into your fingers to soften and then, starting at the root and the bottom pull your hair out to where you want it. Don't use too much at once or it will look greasy. It will take a couple of tries but it works!! Good luck.
Not with thin fine hair, which I have had all my life. It will flip out for you for about an hour and that is it. Remember Lissa has hair "people" touching her up every time the camera is off her!

I would think for a short flip like hers, you could go more with a curling iron. I know when I had a flip hair do, I used a brush while drying then a WAX (not pomade, need something strong and thick) and flipped it up some more, didn't even need the curling iron.
I guess thats why we all have different options. I think you can do this but you will have to use hair gel not wax and a straightener if your hair is curly. Start in small sections, about 1/2 inch, and section your hair off front sides and back depending on if you just have a wave. Pull the hair out from you and place the iron on hair shaft and move slowly flipping it as if to curl it at the end. Continue through out your whole head this should take about an hour. Good luck.
ps don't put straightener right next to scalp as it will burn.
You'll have to use some kind of hair product along with the flat iron to make your hair ends flip up. A pomade or hair wax should do the trick.
Is there a TV program called Dancing with the Stars? If there is I never watch it and I have no idea who Lisa Rinna is. I then did a search on Google and found her photo.
First of all she has a hair dresser who styles her hair. If your hair is short, be careful that you don't burn your scalp. Lisa Rinna probably has a very loose body perm so her hair can be styled like this. Please don't waste your time trying to achieve the looks of some female star. I also was born with fine hair and I've always kept it short. So I stick with a loose body perm.
Answer This Question
Add your voice to the conversation. Click here to answer this question.
Related Guides
Related Posts