Getting Rid of Roots in a Sewer Line
Solutions: Getting Rid of Roots in a Sewer Line
Read and rate the best solutions below by giving them a "thumbs up".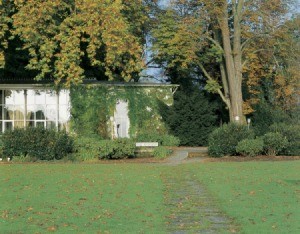 Tree roots can invade your sewer system and cause problems and damage. This is a guide about homemade root killer.
Share Your Feedback:
Once you try any of the above solutions, be sure to come back and give a "thumbs up" to the solution that worked the best for you. Do you have a better solution? Click "Share a Solution" above!
Questions
Here are questions related to
Getting Rid of Roots in a Sewer Line
.
Getting Rid of Tree Roots in the Sewer Line
What can I use to keep tree roots from growing into my plumbing? I had a real bad backup recently. I mean even into the washing machine. The plumbing bill was almost $500.00, not to mention the all day cleanup. The plumber said the problem was tree roots growing into the pipes. I've heard there's something you can put in your drain that will dissolve roots and prevent this problem. Anyone know what it is and where I can get it? I don't know what kind of pipes I have. The house was built in 1973 and was considered state of the art then. It is not a septic tank, it is city plumbing. Removing the trees is not an option (most of them aren't even mine).
By Joanie from South Norfolk , VA
---
Most Recent Answer

By phyllis.peterson1
04/15/2013
I have a plumber friend that told me after lines were roater rooter out to put salt in the water tank of toilet to kill root,especially in spring & fall. I bought a cattle salt block & I chip off some of it & put it in the tank. I haven't had any trouble for years.
Roots in Sewer Lines
How do I know if I have roots in my sewers?

Nora from Canada
---
Most Recent Answer

By nora h
03/14/2009
Thank you Kvaak, Lgoff15, Kimsis, for all your input. Nora
Killing Roots in a Sewer Line
What is a good way to rid tree roots in the sewer lines? Our landlord will not pay to have this fixed.

Rebecca from Provo, Utah
---
Most Recent Answer

By jeleclekat
04/15/2013
Check with your state for the booklet Tenants and landlords. In most states, the landlord is held responsible for the sewer line on his property. The land is his property, you are only renting.
Related Guides
Related Posts