Out of milk? Try powder coffee creamer!

I have used this lots of times, I can never keep milk at my house. Just put a cup of water in the microwave and heat the water up add the coffee creamer into it and use. I have used this in boxed mac and cheese, instant mashed potatoes and even scrambled eggs. It works great, my mac and cheese seems creamier than with milk. Just use equal parts of water and creamer. I have tried several brands they all work well, but my favorite is Wal-Mart's extra rich brand.

By angelbeth from Catlettsburg, KY
Ad
---
Feedback Forum
Feedback about this article is posted here. Want to contribute? Click above to post feedback.

By Martha P.04/20/2015
Thank you. I am out of milk. It's almost $4 a gallon where I live and I wanted to make muffins for breakfast.

By MagnoliaSouth [2]06/22/2009
The water does NOT need to be hot to mix it. It mixes just fine when the water is at room temperature too.

As for the amounts to use, it varies. For creamy stuff I use 1 part creamer to 1 part water. For regular milk probably 1 part creamer to 2 parts water is about right. I'm sure someone will post a correction if mine are wrong.

I don't much care about the lack of protein, but I definitely wouldn't use it as a beverage. It's only good for cooking.

Also, Kraft macaroni and cheese is much better (in my opinion, as well as my entire family's) with creamer than real milk.

By Louise B. [5]11/06/2008
Just want to remind everyone that powdered creamer is an edible oil product, and does not have any of the nutritional value of milk or powdered milk. It has sugar and fat, mostly, and lots of odd chemicals. If you are okay with that, then go ahead.

By ms. carmen (Guest Post)11/06/2008
My mistake. Mixing the two would NOT work. One takes hot water to mix and the other takes cold--sorry

By ms carmen (Guest Post)11/06/2008
Would mixing a jar of this with the dehydrated milk before adding liquids be the answer to making it taste better? Has anyone tried this?

By Misty11/05/2008
Well, I would like this idea, except for the fact that the creamer does not have anywhere near the protein that MILK does. Even buying dehydrated milk to keep on hand in case you run out of milk would be better, albeit, it may not be as creamy!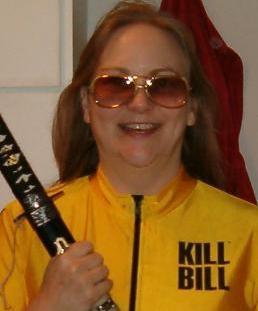 By Karen (Guest Post)11/04/2008
I agree with the creamier. We use it in Potato soup. We just add creamer to the water the potatoes etc were cooked in. It makes great cream soups. It is great if you are a camper and don't want to use milk in cooking. k
Post Feedback
Add your voice to the conversation. Click here to share feedback.