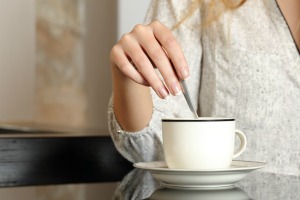 Please help. I would like recipes using dry powered milk to make coffee creamer not the liquid, but the dry coffee creamer. Many thanks.
God bless!
Liz
Answers

Marjorie
Silver Feedback Medal for All Time! 290 Feedbacks
April 6, 2011
1

found this helpful
Best Answer
You don't need a special recipe. Just pour some dry milk from of the box into a small covered dish. Scoop out what you need and stir into a cup of hot coffee, as you would sugar. Works the same way, I've done it.
My husband and I recently started drinking our coffee black, so now we don't use either cream or sugar.

(Guest)
Gold Post Medal for All Time! 846 Posts
April 8, 2011
2

found this helpful
Best Answer
You can use powdered milk by itself but it will not taste as creamy sweet because of the general low fat content of milk. Even whole milk has far less fat content than cream does. Try experimenting adding powdered sugar to the powdered milk. Some people like equal ratio's while others like 1/2 sugar to milk ratio and others like an even smaller ratios of sugar.
Once you find the ratio you like you can also add flavorings like ground cinnamon, or ground nutmeg, or ground vanilla bean, etc. to taste.

April 8, 2011
0

found this helpful
Best Answer
I've been using nonfat powdered milk for years. It doesn't have many calories and no fat or sugar. I use about two to three teaspoons per cup of coffee. I use sweet n low for sweetener and since it loses it's sweetness if the coffee is too hot, I add a dash of cold water to the cup before adding the sweet n low and the milk. I also add 1 eye dropper drop of french vanilla extract or almond or even brandy sometimes. Cheap specialty coffee flavor.

April 11, 2011
4

found this helpful
Best Answer
Orange Coffee Creamer
3/4 cup sugar
1 cup nonfat dry milk
1/2 teaspoon dried orange peel
Cafe Vienna
3/4 cup sugar
3/4 cup dry milk
1/2 teaspoon ground cinnamon
Cinnamon Coffee Creamer
2/3 cup sugar
2/3 cup nonfat dry milk
1/2 teaspoon ground cinnamon
Cappuccino Coffee Creamer
1 cup hot cocoa mix
3/4 cup dry non-dairy creamer
1/2 tsp ground cinnamon
1/2 tsp ground nutmeg
Mocha Coffee Creamer
1 cup sugar
2 cups nonfat dry milk
4 teaspoons cocoa

September 2, 2011
1

found this helpful
Best Answer
It's very easy to make a good, dairy-powdered creamer. The secret is to add some fat to get the same mouth-feel you expect from, say, half and half or cream. I don't prefer this recipe over straight cream, but it's a good substitute if you run out, is shelf-stable and versatile. Use it also for making cocoa, chai and other mixes.
8 parts part skim milk powder
1-2 parts powdered sugar (I don't like my coffee at all sweet, so you can use even less, but there is a little sweetness in natural cream)
3 cereal spoonfuls of coconut oil, melted (I stick the glass jar in micro for a few seconds)
Combine first two ingredients in a bowl with a fork. Slowly add coconut oil, drizzling it over the top with a spoon. Mix well with a fork. There should be no clumps. Store in a jar with a lid in the pantry. To use, try a few spoonfuls in a cup then add your coffee while stirring until you get the color/flavor you want. The oil adds the mouthfeel that you expect from cream. Coconut oil is a healthy fat as well. It stays solid in the powder mix but will melt into your coffee as soon as you pour it. I would make mine with less sugar next time, but I would say 1 part sugar to 8 parts milk powder is about right :-) Enjoy
Answer

this Question

I'm in need of some homemade flavored dry coffee creamer recipes.
By DebAdams from Kellogg, IA

Answers

November 18, 2009
0

found this helpful
I really don't know how to do it. I did try to make vanilla cinnamon a couple of times using vanilla powder and cinnamon. The vanilla dissolved but the cinnamon sank to the bottom of my cup. So if you want vanilla creamer use the vanilla powder.

November 19, 2009
0

found this helpful
Get a fresh vanilla bean, carefully cut it in half vertically (down the long side) and place it (full or you may only need half) in some powdered milk. Shake it daily for about 1-2 weeks (depending on how strong you want it) and you'll have vanilla flavored "creamer." You can also use this same technique on sugar.
It's super-yummy and one vanilla bean goes a long way!
Answer

this Question