March 13, 2007
0

found this helpful
3 pounds russet potatoes, peeled and cut into 1/2-inch cubes
2 garlic cloves peeled
6 oz cream cheese, softened
2T butter
1/2 cup sour cream
2 cups shredded cheddar cheese, divided
1t garlic salt, 1t onion salt
1 package(10 oz) frozen chopped spinach, thawed and sqeezed dry
Place the potatoes and garlic in large pan; cover with water. Cover pan and bring to a boil; cook for 20-25 minutes or until very tender. Drain well. In a mixing bowl, mash potatoes and garlic with cream cheese and butter. Add sour cream, 1 cup of cheddar cheese, garlic salt, onion salt and spinach. Stir just until mixed. Spread into a 2-qt baking dish. Bake uncovered at 350 for 30 minutes, top with cheese and bake until cheese is melted.
This recipe is from "The Best of Country cooking 2001" given by Michelle Grigsby, Beavercreek, Ohio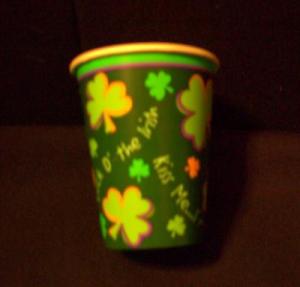 March 15, 2007
0

found this helpful
Hey I just tried it with green bean casserole and it works too! I would have never thought of using other foods! I am always trying to find quick and easy ways to eat(and serve) green vegetables, Thanks!
By guest (Guest Post)
March 26, 2007
0

found this helpful
I love this idea, Especially because, I thought it would be a great idea when I have my Kids or grandchildren pop in unexpectedly, And I need to cook things quickly for their hungry tummies. These are a great idea. And we all love twice baked potatoes!
Thanks for sharing! :)
Jackie,
From Massachusetts