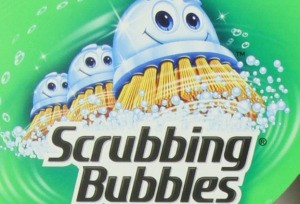 Other people's opinion of a tool before you buy it, can help you know whether the it will work for you. This guide is about Scrubbing Bubbles Automatic Cleaner reviews.
Ad
---
Questions
Here are questions related to Scrubbing Bubbles Automatic Shower Cleaner Reviews.
I would like some feedback on the Scrubbing Bubbles Automatic Shower Cleaner. I was thinking about trying it but wanted to hear from those who have used it first. Thanks for your input.
By Rachel's Mom from Wilkesboro, NC
Ad
---
---
Most Recent Answer

By Cricket [201]01/30/2011
I used to have these in both my showers. After a couple of years they started acting weird. Would go off on their own without me pushing the button (bad news when you're in the shower, or the door is open), or wouldn't go off at all even after replacing the batteries. They did a fairly good job of cleaning but I still had to do the scrubbing once a month. I took mine out and don't plan on replacing them.
Product: Scrubbing Bubbles® Automatic Shower Cleaner
Manufacturer: Scrubbing Bubbles - S. C. Johnson & Son, Inc.
Request: Does the scrubbing bubbles automatic shower cleaner work?
Judy from Brookings Oregon
Ad
---
---
Most Recent Answer

By Fred James Turco10/24/2010
Not worth the money. I have mildew growing, even though the product is used every day. The batteries don't last long. I just put in new batteries and after beeping for the 15 seconds, nothing happened. Now i see there is a new product with a hand held power sprayer. Come on! Are we going to fall for this? I'm just going to buy the t...x product (cheaper) and pump it by hand.
Solutions: Scrubbing Bubbles Automatic Shower Cleaner Reviews
Do you have knowledge about this guide topic? Feel free to share a solution!