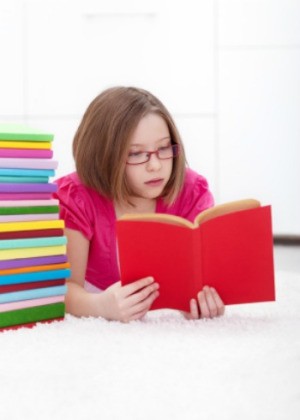 Accelerated reading tests allow children to read grade level appropriate books, take tests on content, and receive feedback. This is a guide about free online accelerated reading tests.
Questions
Here are questions related to Free Online Accelerated Reading Tests.
If I can, where can I login with my school username and password? Will they let me login with my school numbers? Can I login outside of my school's network or not? Thank you for answering my questions.
By Lisa
---
Most Recent Answer

By reese.kami08/25/2014
no
Where can I find a free accelerated reading test for second graders?
By Melanie
---
Most Recent Answer

By mstockham10/12/2009
This is similar: bookadventure.org. You can register your child and they take a test on one of the listed books (many are also AR books). I love that I can see the test my son took to see what questions he missed. I know what areas to work on, rather than just getting a grade like the AR program does! We use the bookadventure quiz as a practice for the AR test. It is a fun website and the kids earn points for (simple) prizes. Also, teachers can register their classes and use the program to supplement the AR program.
Solutions: Free Online Accelerated Reading Tests
Do you have knowledge about this guide topic? Feel free to share a solution!
Archives
Thrifty Fun has been around so long that many of our pages have been reset several times. Archives are older versions of the page and the feedback that was provided then.
Children and students have access to a program at school called the Accelerated Reader Program where they test on books they've read for points. I was wondering if there are websites that have similar tests where children/students can test out at home on books they've read.
Carol from KY
---
RE: Online Tests Similar to Accelerated Reader Program
Yes, there is another program called
bookadventure.com
. Someone told me about it, but have not had our daughter try it, as we love the accelerated reading program in our school. We have had it for 8 years now and the kids use it well. I don't know how someone can abuse it, and get good scores just by guessing on the multiple choice and not reading the book. (01/30/2009)
By harder3