Onesummer
Bronze Post Medal for All Time! 219 Posts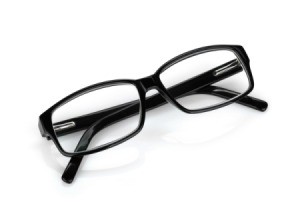 My eye doctor gave me a prescription for eyeglasses and stated that I could either get "reading" glasses or bifocals. My insurance does not cover the frames he has available and I was wondering since I only need glasses for reading could I purchase a pair of reading glasses from a drug store or any store that carries reading glasses? I also heard that the Dollar Store carries them. What do you advise?
By Onesummer
Answers

Marjorie
Silver Feedback Medal for All Time! 290 Feedbacks
July 19, 2010
0

found this helpful
Best Answer
Yes you can purchase them from a drugstore, but make sure that you have the proper magnification.

July 19, 2010
2

found this helpful
Best Answer
I agree with MCW that you want to make sure you get the proper strength. If your Rx from the doctor says something like "+2.00 sph" or "+2.00 DS," over-the-counter readers should work fine for you.
But if it says something like +2.00-1.25 X 087, those extra numbers behind the +2.00 mean you need correction for astigmatism (the second number could be a + instead of a -, depending on what kind of doctor you went to). The larger that second number is, the more correction for astigmatism you need.
So if it says +1.50-0.25 X 053, that -0.25 is almost nothing, and the over-the-counter glasses will probably be okay. But if it says something like +1.50-2.25 X 128, then you'd probably want to get the ones from the doctor's office.
In a pinch over-the counter would be better than nothing, but you'd really be missing out on the correction for astigmatism, and you'd probably get some eyestrain if you used them for any length of time.
Before I became a mommy, I worked for an optometrist for 8 years.

July 22, 2010
1

found this helpful
Best Answer
My expensive prescription reading glasses were driving me nuts. Then one day while shopping at Sam's Club in Canton, OH, I noticed a display of reading glasses. The strongest was rated 3.0, and perfect for me! A package of four cost $20.
I'd tried Walgreen's and others, none of them carried reading glasses more potent than 2.75.
I've been using my Sam's glasses happily ever since. I hope you don't live too far from a Sam's Club store.

Julia
Bronze Post Medal for All Time! 146 Posts
July 23, 2010
0

found this helpful
Best Answer
According to my eye specialist, if you can comfortably see using the "drug store" reading glasses, then they will not hurt your eyes at all.
I use both my prescription glasses from him, but I also have a pair of strong reading glasses from one of the drug stores for things like threading needles and reading the fine print on certain items.
I use them pretty much for the magnification. They are especially helpful while trying to use road maps when we're traveling. I'm usually the "navigator" and have to tell my husband how far and where, etc.
Those $9 glasses have saved us a bundle in gas mileage alone.
Good Luck to you.

July 23, 2010
0

found this helpful
Best Answer
I started out wearing reading glasses from Walmart but I developed an eye twitch so I went to get an eye exam and it was because I needed a different strength in each eye so I spent $300 for "good" glasses from him and my eyes feel great and I can see so much better so it all really just depends on your situation.

Louise B.
Silver Feedback Medal for All Time! 337 Feedbacks
July 27, 2010
0

found this helpful
Best Answer
I use reading glasses from the local bargain store. There is a display with fine print so that you can try on the glasses and see which ones work for you. The advantage of these is that you can purchase several pairs to keep in various locations and around the house.
I wore glasses and contacts for decades and then had eye surgery to correct my nearsightedness and astigmatism. In my early fifties I began to need reading glasses, but I have no intention of getting bifocals just for reading. The dollar store or drug store glasses do the job.
Read More

Answers