Bees Taking Flight (Oklahoma)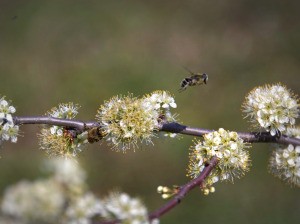 My Grandpa passed away last October, when he passed he left my all his honey bees for my Aunt and the rest of the family to care for. Although my Aunt takes on most of the responsibility, we all help out when we can.
My Grandpa used to talk about his bees all the time, and I always loved to photograph them for him. He would have loved this picture in memory of him. I will continue to photograph his bees to get the perfect pictures for him. Hope you all like this one as much as I do!
By AJ from Trenton, TX
Feedback
Post Feedback
Add your voice to the conversation.
Related Guides
Related Posts