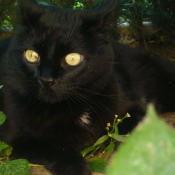 By angelarog from Queens, NY
Feedback Forum
Feedback about this article is posted here. Want to contribute? Click above to post feedback.

By Robyn Fed [388]02/11/2012
Cecilia, you are a perfect example of why black cats are so amazingly beautiful. They simply rule! Look at that happy expression! You are beautiful Cecilia!

Here is a photo of Jerry, with my Christmas Bells I ordered from Oriental Trading Company this year to give to the kids. Jerry is a frequent poser in my photographs, but prefers to keep his eyes closed even though I do not use flash. LOL He is a stinker, and he too, enjoys watching outdoors!

Blessings,

Robyn from East Tennessee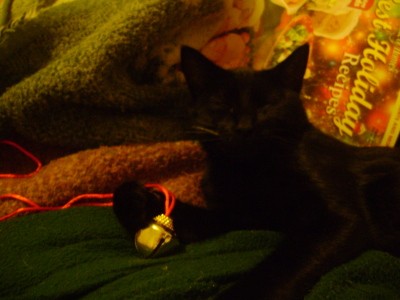 Post Feedback
Add your voice to the conversation. Click here to share feedback.