Don't waste your time scrubbing a badly burned pot or even think about throwing it away! All you need to do is put it outside in direct sunlight for a few days. The burnt food will crust up together, and when you turn it upside down, it will all fall out. I burned a huge pot of food the other day and my mother called up with this tip. Sure enough, the pot is back to normal thanks to the sun!
Before: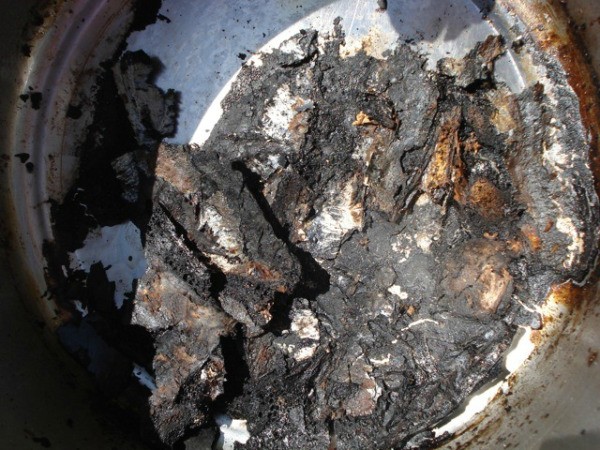 After:
Source: My mother
By attosa from Los Angeles, CA
Ad
---
By Lilac 20 1,333 05/25/20110 people found this helpful
If the pot is stainless steel just spray with a little eazy off and the burnt part lifts right off.
By carolynn 7 05/25/20110 people found this helpful
Also, you can fill the pan with water and put it back on the burner on low for a while. After you drain the water, the pan will be easy to clean. A little quicker if you can't wait for the more ecological way to do the job.
By Kimberly T Wright 1 05/25/20110 people found this helpful
Wet the pan/pot sprinkle baking soda in it let it set for a day or so the pan/pot will be easier to clean. You may need to repeat for heavily soiled pans/pots.
By tnphoenixrising 7 46 05/26/20110 people found this helpful
I have found that soaking the pan overnight with a new fabric softener sheet also does the trick. Most burnt and sticky food come right out. I then run it through the dishwasher and it is ready to use again.
By dbsx 1 09/14/20130 people found this helpful
I just tried using sunshine and it worked great! My pot had a roughly 3-inch square area of burnt-on tomato sauce that I thought was going to require dynamite to get off. After only 3 hours of bright direct sunlight (I tilted the pot on a log to get direct exposure) it peeled right off! Yay!