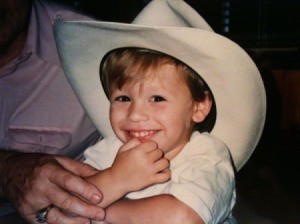 In traveling with my children, I noticed everything always was easier and better if Grandpa was going. It was like bringing a living breathing toy along, LOL.
He always had 3x5 index cards in his pocket and an extra pen so when Richard (the youngest of my three children and my fathers namesake) got fidgety, he would say "Draw grampa a picture and I'll give you a piece of candy" which he had stored in his pocket. Note to self: always carry candy when taking children, and 3x5 index cards and a writing tool. Very simple things but from a very young age all my children wanted to travel with grandpa. Whether it was to a doctors visit or Disneyland, grandpa Zorc was the first thing that was packed.
After my father's death in 2013, we begin going through his personal things. Tucked away in a desk in his office was a file drawer, very simple A through Z. Pictures from grandkids drawn on 3 x 5 cards were under P (for pictures), he never discarded any of them. He was a wonderful down to earth person that everyone loved and wanted to spend time with.
The reason I called this picture my 10 gallon heart is because this is my youngest son Richard wearing his grandfather's white good ole boy hat on a trip to Disney. Richard wanted to wear this hat this entire trip but grandpa said no. After days and many many times asking "Grandpa, can I please wear your white 10 gallon hat?" to Richard's delight at the final dinner at the Fort Wilderness Lodge, grandpa said yes but carefully placed him in his lap for the picture. Although Grandpa passed away many years later (2013), every time I look at this photo it reminds me of my father and his 10 gallon heart.