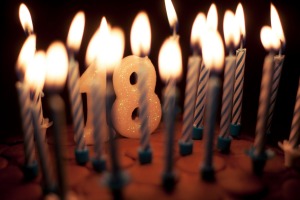 I'm Alyssa and I'm turning 18 in a month. For my party I want an Arabian theme party. We have a place at the Holiday Inn hotel, but the food there is really expensive. I also can't bring food into the hotel, so I was thinking of just having family over before the party and eating at my house. Would that be weird if I did that?
Please help me!
By Alyssa from La Habra, CA
Answers

June 13, 2010
0

found this helpful
Best Answer
Go for it no-one will mind because everyone will understand hoewtight things are at the moment. They will just be happy to celebrate with you!
I f they are not happy with it why are they on the guest list. You could even start a new trend
Ayesha!

June 14, 2010
0

found this helpful
Best Answer
I am a mobile dj for parties and weddings. The best thing to do is to find a venue that can bring your own food. If you are going to have it at your house, you will need to cut down on your guest list and probably lower your expectations.
If you can find a hall, such as a lodge, a hotel that doesn't cater, a recreation center, or a clubhouse at an apartment complex or condo building, that will be your best bet.
When it comes to the food, you can easily do it yourself. If you are doing a full dinner, find a store like GFS Marketplace or Sam's Club. They will have trays and things you need for larger groups. BUT if you are just doing finger foods, you have more options.
My experience with teen parties, with the exception of Quinces or Sweet 16s, there's not alot of eating going on. Pizza will even work! In fact, it's hard to get the teenagers to eat. Focus more on the decor and music.
Good Luck!

June 14, 2010
0

found this helpful
Best Answer
I am a local party planner and specialize in creating custom themed events on a budget. For themed parties, decor is very important for setting the mood. You should really concentrate on bringing in fabrics, pillows, etc... for an Arabian style. To do food on a budget, consider doing appetizers/finger foods instead of a sit-down dinner. Stay away from more expensive items with meats like lamb or chicken skewers and instead have the hotel do platters of different flavors of hummus and pita or flatbread. Guests will enjoy trying the different flavors and because they are made of garbanzo beans, they are much less expensive than a meat appetizer.
You might also consider a cucumber salad or something of the sort. If you are set on serving dinner and you have room at your home, why not save the money and skip the hotel altogether? Spend the extra money on creating the right atmosphere. Start collecting rugs, jeweled pillows, blankets now by shopping discount and import stores. I'd be happy to help you with more ideas. Good luck! :o) Jennifer
Answer

this Question

What is something special I could do for my boyfriend's 18th birthday?
Answers

Pghgirl40
Bronze Feedback Medal for All Time! 196 Feedbacks
February 26, 2019
0

found this helpful
Best Answer
18 is a special birthday!! Birthday blessings to your boyfriend!! He is lucky to have someone as caring as you!
An amazing birthday gift does not have to cost a fortune, but it should create a sweet memory.
What about a birthday day out adventure where you start with a breakfast somewhere, do something touristy and fun in your town, then have a little picnic in a park.
In my town, we have inclines and they are always a fun birthday treat for people of all ages. We also have river boat tours, and double decker buses that tour the city. If you live near a city, maybe you have something similar you an do.
If you don't live near the city, look for a fun and unique places that he may enjoy that are near by, but that you have never tried.
Do you have things like Painting with a Twist or Candle labs where you can make something together? That may be different if he is a creative type.
Whatever you do, enjoy!! Blessings to all!
Answer

this Question

I just turned 17 and I'm moving to Florida this summer. I don't know anyone there and my boyfriend can't make it down for my birthday due to it being in the middle of our last semester as seniors.
What can I do for my 18th birthday when I'm not going to know anyone or have the people I love around me to celebrate?
Answers

Donna
Gold Post Medal for All Time! 555 Posts
April 28, 2015
0

found this helpful
Best Answer
You will be ABSOLUTELY alone?
NO family members at all around?
IF that is the case, I would look up all the things that your new area is known for and try to visit as many as possible, enjoying your new freedom and place to explore!
Treat it as an adventure!
Document what you do, take lots of pictures and either post them on Facebook or print a nice book of your memories of your adventure from one of the photo printing companies like Shutterfly, etc. IT will be a great memory for you and you will be the expert when friends and family come to visit.
If at all possible, sometime that day perhaps you can Skype with your boyfriend, family and/or friends and that would be great too.
The first year my son moved across the country, we placed our computer monitor on the dining room table while we ate our Thanksgiving dinner and he and his fiance ate theirs while we chatted on Skype!! It really helped us feel the connection!
Make the best of every new situation and your life will be full of great memories! Let us know what you do!

April 29, 2015
0

found this helpful
Best Answer
Volunteer! Find some worthy local cause at your new location, whether it be an animal shelter, homeless shelter, soup kitchen, or even just go to the local nursing home and visit someone who also has no close family.
The rewards are great - you make someone else feel wonderful and giving of yourself makes you feel fantastic. Plus you wont be "sitting home alone" and you might even meet some really nice people.
Then when your family can get together you can still celebrate with them, cake, ice cream, and all!
Answer

this Question
My friend is turning 18 and we want to give her a surprise birthday party. The party will last about 3 hours. We are on a budget and need some ideas for what to do.
By PALak
Answers

April 6, 2009
0

found this helpful
Best Answer
I did a suprise 30th Birthday Party for my hubby several years ago. I made Sloppy Joes (I posted the recipe on here a while back under "Charlotte's Sloppy Joes) it was cheap, easy & good. I had family and friends bring a side dish. I bought a cake, had tea, lemonade, coffee, water, etc. Best part is Keith had no clue - we had such a good time! I hope this helps! :)
Betsy
Answer

this Question