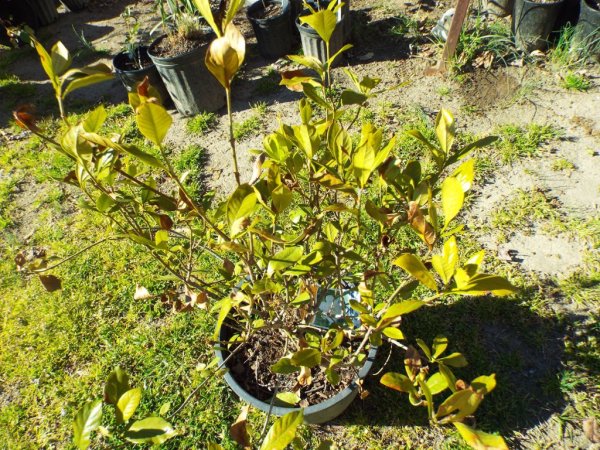 I took some pictures before the last cold snap. I shared some of them with you. Things were looking pretty good. A week long warm spell had done its magic, forcing the juices of sleepy head plants to rise up to the promise of spring.
We all relish these mini, spring like intermezzos. A brief taste of what's to come for the long haul. They do a body and soul good. But alas, they are quite harmful to the green robe they help lay down.
A sudden sharp drop in temperature is not necessarily bad for most plants, providing they are deep in dormancy. However, serious damage is likely when there is a sharp drop in temperature after a sustained warm spell; one of enough warmth and duration to cause sap to rise in plants.
I took a little tour this evening to see just what the recent warm spell coupled with an afterward quite low mercury reading had done to my plants. I was heartbroken.
The gardenia, pictured above, was hurt quite a bit by the recent cold. I'm sure it will recover. They most always do. I don't like this variety and will give this one away. Bred to bloom in August, it has small flowers and very little scent.
My strawberries had bloomed early. Too early in fact. The cold really put a hurting on them. They were scorched. All is not lost, though. This little flush of blooms means little, really. The berries will bear in June and the blossoms for those berries are yet to come.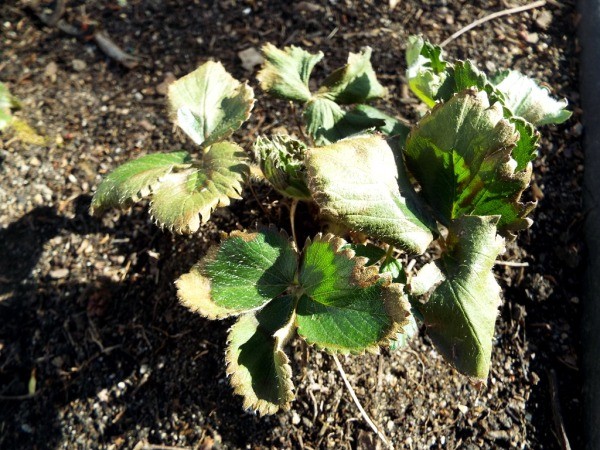 Next to cause my heart to sink a little lower was the damage done to my Crinum. A beautiful plant. I learned from a fellow member it bears the common name, 'plantation lily'. I've never seen so much cold damage to it, before. How it will respond, only time will tell. I truly hope I haven't lost it.
I almost wanted to cry when I saw my wisteria. I have waited twenty long years to see it bloom. Twenty years, people. In my last post, I even bragged a bit about how it was covered in bloom buds. Every bud is dead. I know this is not likely to happen again, soon. Still, I cannot console myself. Twenty years is a long time.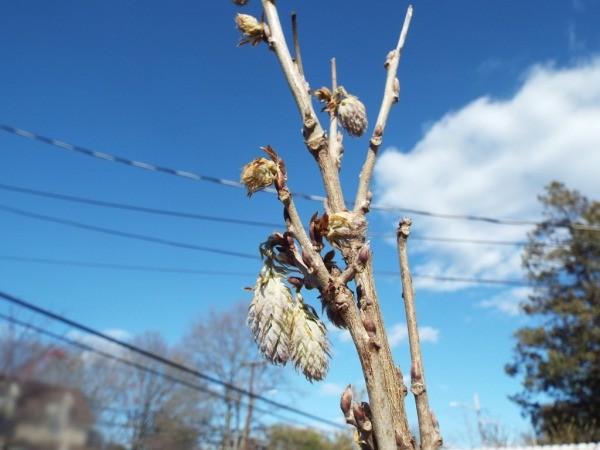 To add insult to injury, I'm finding indoor problems. I grew Vigna Caracalla (corkscrew vine) from seed and overwintered them inside. All are being attacked by spider mites. I hauled them all outside and sprayed them with Malathion. They should survive.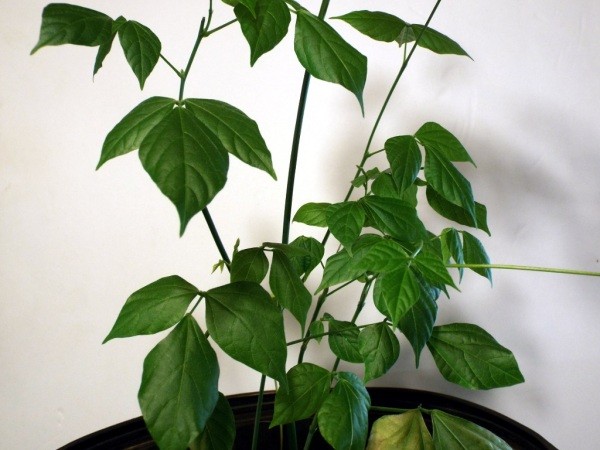 Back outside, I find a few things unscathed by the untimely cold snap. My snow peas seem unaffected by the weather and have doubled in size since I last photographed them.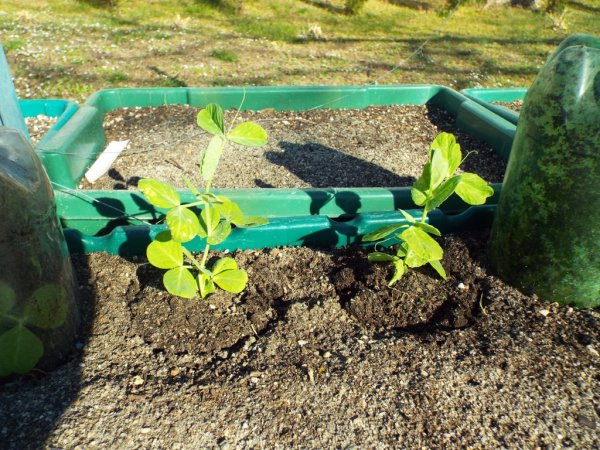 Looking skyward, I see my Yoshino cherry tree is putting its very best forward. A native of Japan, it can withstand extreme cold. Actually, I don't want this tree to get too pretty. It will be harder for me to replace it, later. My plans were to replace it with a pink double Kwanzan. Now, I don't know.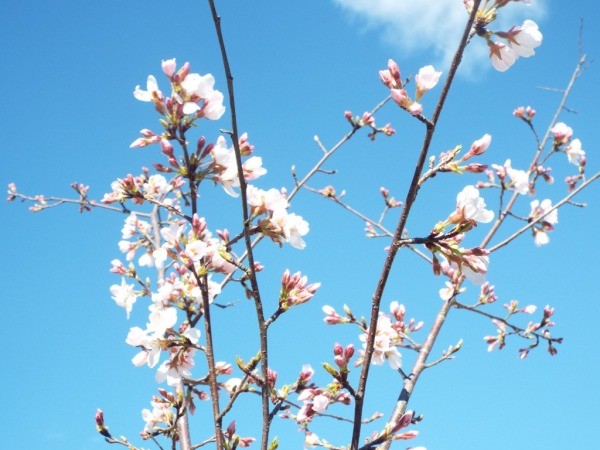 On my way back to the house, I stopped to spend a minute with an old friend. This maple was old when I bought the property. I know it won't last too much longer. I don't take its presence lightly.
Looking through its ivy covered fork, I see a small cloud. That little cloud serves as a backdrop for a true harbinger of spring. Look people. Tiny, light green maple leaves! The gods may not give us the promise of tomorrow, but Nature gives us the promise of another spring.