Here is an easy all natural weed and grass killer that works fast, doesn't harm the environment and is a lot cheaper than the toxic weed killers available at the home improvement store.
I was tired of using harmful chemicals to keep weeds and grass under control in my yard. So I decided to try something new. I know that salt will kill off just about any vegetation in large quantities, so I figured it would be good for killing weeds and grasses in smaller amounts. Vinegar affects the PH of the soil also and makes it difficult for plants to grow.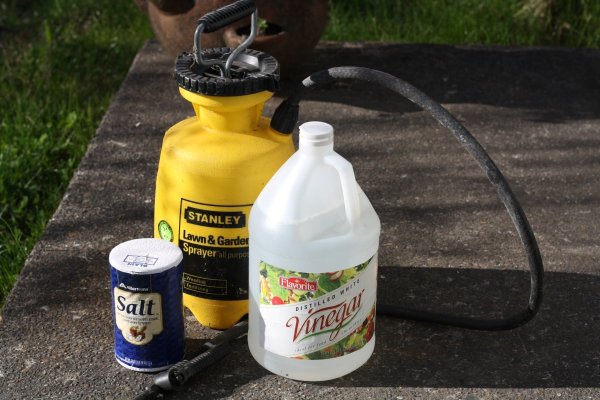 So I mixed the 2 together and put them in my trusty weed sprayer to see what happened. I used a whole gallon of white vinegar and about a half cup of salt, here are the results.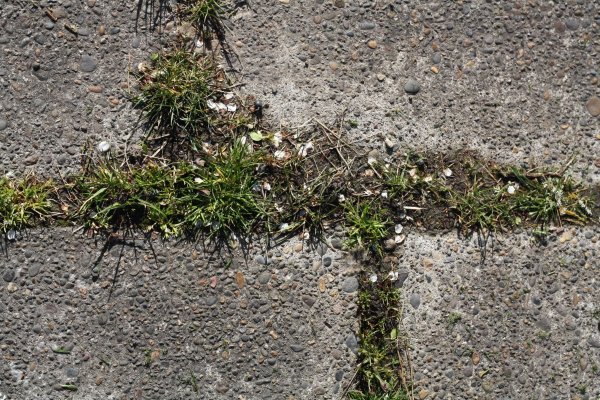 I chose a test area that had some grass growing up in seams of the driveway. Here you can see the test area I used to apply the mixture.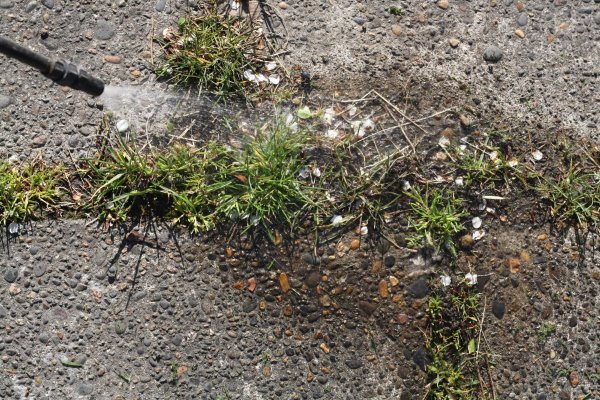 This is what it looked like after 24 hours.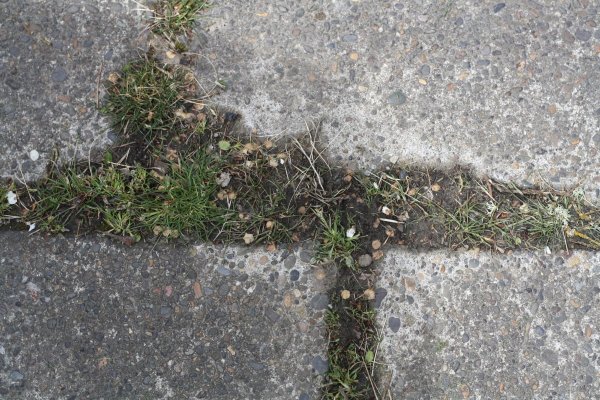 This is what it looked like after 48 hours.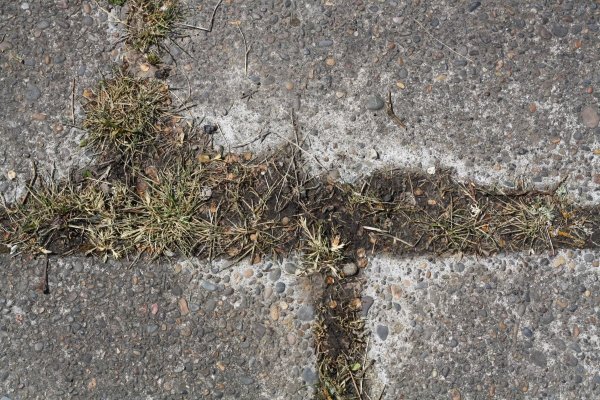 As you can see it is a very effective weed and grass killer. I also tried it on dandelions and some other weeds around the yard. It worked equally well with them, but it will also kill the grass surrounding the weed if you are not very careful with the application. This year, I am going to give my kids little paint brushes with cups of vinegar and salt and let them apply the mixture to the dandelions in the grass. I think this will be an effective method of applying the weed killer without killing the surrounding vegetation. Plus, it will be kind of fun for them.
It rained the next day and I thought the grass might perk up, but the weeds and grass continued to die off. It was very effective on the broad leaf weeds. Some of the grass in the driveway and sidewalk needed a second dose after about a week, but the areas I doused really well the first time died off completely. I believe the reason for needing to reapply was because I did not put enough on those areas the first time around.
Happy gardening!
By Jess from Hillsboro, OR