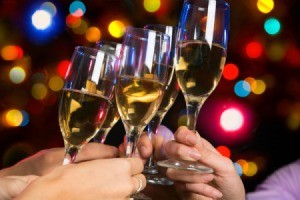 My son's elementary school is turning 40. I need ideas for things to do with the number 40, or games, such as birthday party games played in the 1960-70's. I need help.
By Renee from Sterling Heights, MI
Answers

May 16, 2009
0

found this helpful
My kids were born in the middle 70's. Smurfs were all the rage. I drew a large papa smurf to put up on the wall and then cut out circles to "pin" the tail on the smurf.
We also folded an 8x11" paper into four sections, accordian style and one person drew a picture on a section, folded it and the next person drew a picture etc. At the end they unfolded them and they got this weird kind of person (alien?)
I had the kids take paper and crayons outside and take rubbings from tree bark, rocks and anything else that had an interesting surface.
Red rover was a popular game then as well as Simon Says (always good for a giggle). I spy where one person would choose an object and then give a clue i.e. colour, shape etc. always kept them interested for at least 20 minutes.
Hope this helps. It would depend on the age of the students.

May 26, 2009
0

found this helpful
I spy, red rover, mother may I, red light green light, Simon says, twister, relay races, teams playing hangman with fun characters as the word.
We used to play the one where you kept going round the chairs and when the music stopped everyone had to sit in a chair whoever was left standing was out. Then you remove a chair and keep going. It was fun.
Answer

this Question
Landmark wedding anniversaries are easy to celebrate inexpensively. These memorable occasions are fun to share with family and friends.
This is a page about planning a wedding anniversary party.