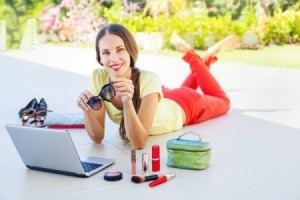 Has anyone had experience as an Avon rep? What is the downside of it all? I have not been able to find reliable advice from the Net, so I had to ask my ThriftyFun network. How much money can it realistically generate, what time involvement, what upfront costs? Thanks!
Kim from Moses Lake, WA
Answers
By Angel (Guest Post)
July 21, 2007
0

found this helpful
I have a friend who sells...
IF you can build up a good customer base- 200 or so people that will buy from you each year and if you can get about 50 people to order from you each month- you will do wonderfully!! There is relatively little start up cost and if you love the product you will save quite a bit with the discounts and special ordering options etc. This is about all I know- I "sell" Tupperware to get out of the house and buy the best for my kitchen- but it is not a moneymaker. I think given the right customer base Avon would be a much better choice as it is typically consumable and fairly inexpensive to begin with. I would try it out if I were you! What could it hurt? From what I can tell there is no penalty if you don't sell, so enjoy the discount.

July 22, 2007
0

found this helpful
I have been an avon rep for 6 years now and I enjoy the chance to be a stay at home mom of 2. The earnings for new reps are 50% on your first 4 campaigns(every 2 weeks ) there after are based on your sales...
If i can be of more help please let me know (I can even get you started )e-mail me if you have any more questions myburban2 AT yahoo.com

July 23, 2007
0

found this helpful
Thanks, so far everything I hear is positive, except from people who categorically oppose any job involving selling. Avon's stuff is very nice product, they were the first major company to stop all animal testing even in ingredients purchased by them. They even lend you credit to get you started with product and as you noted the first four campaigns the rep's share is half, great! I'm moving toward just plunging in.

July 24, 2007
0

found this helpful
I could post everything I love about being an Avon Sales Rep but then I would be writing a book. The 3 best things about Avon to me are:
1. Working my own hours. I am a busy mom running the kids all over and errands. I get to spend more time with my family and never have to call the boss for time off.
2. Making new friends. I have met so many wonderful new friends since I've been selling and recruiting.
3. Income and Success. I never thought I could earn the money that I am earning selling and recruiting for Avon. I even won a great cruise to the Bahama's!
Check out my picture and all of the great reasons to become an Avon sales rep at www.tallmadgeavon.com or Email me for more information I am an Advanced Unit Leader with reps in all over the US
georgjeana

July 25, 2007
0

found this helpful
I'll be realistic and tell you there are a lot of down sides to selling Avon, since no one has told you of them. You purchase your own books, supplies, demos. If you have to call Avon it is long distance fees, unless your District Manager can handle your issues. Everything is cheaply made in China, so your customers may return a lot of things that dont look like what was in the Avon book. Items don't come in when they should--you can wait on backordered items for 1-2 months (especially at Xmas). At the monthly meetings District Managers will persuade you to take 10-20 bottles of awful perfume no one wants to buy and you will be billed for them and have the hassle of trying to return.
If you get orders, no one wants to pay right away, so you have to hassle people for your money. After 7 years of selling, I found I was my best customer and it was costing more than it was worth with all the hassle mentioned here. Anyone selling Avon will not be truthful because if they get you to sign up to sell they will benefit from your lead. Be cautious before making a decision.
By Mary in CT (Guest Post)
July 25, 2007
0

found this helpful
I sold Avon in college. I love the products, but quickly watched my profits disappear when I bought stuff for myself! You have to be very disciplined and make sure you seperate your profits right away and put them in a bank account. Otherwise, its fun.
By Tina (Guest Post)
July 25, 2007
0

found this helpful
I tried twice to become an Avon Rep. It only cost $10 to start, but every two weeks you're buying catalogs, which get VERY costly. The business takes quite awhile to build up, since there's so many reps out there. Then you end up buying many samples. Also, you're responsible for returning the merchandise to Avon that's returned (more money).
I didn't find this a good business for me. I'm currently doing Partylite candles, having a blast (kit is free) and making lots of money! This is fun! Can't really say that about Avon. Sorry, but this was my experience. Tina
By Camilla (Guest Post)
July 25, 2007
0

found this helpful
First off, I've been a rep for 6 or 7 years (I've lost count). I won't lie to you and say that it's a breeze and you'll become fabulously wealthy. It can be as hard or as easy as you want it to be. But, like many things, "you only get out what you put in." Some things to consider: 1) You have to like the product yourself. How good of a salesperson can you be if you hate what you sell? 2) You have to have tough skin (figuratively speaking). You may have rude customers; you don't have to keep them as customers. You may have customers who just don't like what they bought. Haven't we all? You'll have to take that in stride. Yes, you do have to pay for returns, but that's part of the cost of doing business. Wal-Mart has to pay for returns too, in the form of shipping costs, customer service salaries, etc. 3) You have to treat it as a business, and this takes discipline. You DON'T have to order tons of brochures. You DON't have to pre-order the latest perfumes--I've been burned every time I have. You DON'T even have to go to the Sales Meetings, although they can be motivating. You DO have to exercise restraint.
You'll bankrupt yourself if you try to demo everything in the book. If you must demo, pick one or two things that you'll actually use/wear. It's also a good idea to set up a separate account for Avon money, so you don't "accidentally" spend it until the Avon bills are paid. You'll also have to keep track of income/expenses for taxes, just like any home business.
The main question you need to ask yourself is what you want out of it. Do you want to make enough to live comfortably off of so you can be a stay-at-home parent or do you want to make gas money? Do you want to do it to "get out of the house" and meet people, or do you want to do it to get a discount on your own stuff (nothing wrong with that, although you'll have to submit an order of at least $25 to get a discount)? Some will tell you it's only $10, so you have nothing to lose, but $10 is still $10 that could be put somewhere else if you're not sure where you're going with it. I hope I've given you some food for thought. If you have any other questions, feel free to email me at calnorth at yahoo dot com.
Read More

Answers