Black Bean Veggie Burger Recipe
Solutions
Share on ThriftyFunThis page contains the following solutions. Have something to add? Please share your solution!
A while back my family decided to eat a less meat and more beans for health reasons. I realized that the veggie burgers in the freezer section were too expensive for something I could probably learn to make at home, so I did a little research and came across this awesome recipe online! I toned down the spice so that the veggies and garlic could come through as well. Feel free to tweak the spices or add hot sauce to taste.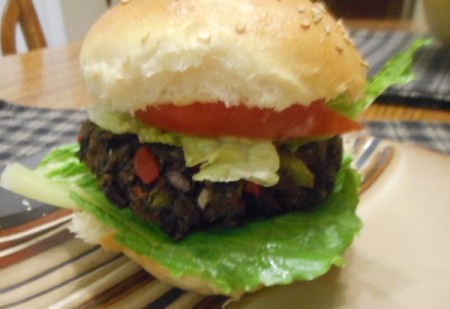 Read More...
In an attempt to eat better, I have curtailed eating meat. I still have fish and some chicken, but don't do most of the stuff you might normally expect. I have been collecting recipes on meatless meals and came upon this one.
Prep Time: 20 minutes
Cook Time: 10-15 minutes
Total Time: 30-35 minutes
Yield: 4 burgers
Source: Got it off of allrecipes.com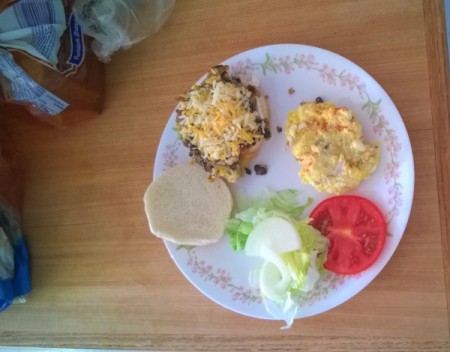 Ingredients:
2 cups black beans, drained and smashed
1/2 onion
1/2 green or yellow bell peppers
1/2 cup breadcrumbs
1 egg
3 cloves garlic
1 Tbsp chili powder
1 Tbsp cumin
1 tsp hot sauce
Steps:
I poured the beans into a colander so they would mash and drain at the same time. Then into their own bowl.
I didn't have a blender or food processor so I just finely chopped the onions and the peppers.
Then I simply mixed the veggies and spices into the bowl. I didn't have any breadcrumbs so I crushed a baggie with about a cup of croutons. Mix well and form into 4 patties.
I didn't have any flour or I would have coated them with them. Too late I realized I could have used instant potatoes. They didn't want to form well in the pan but I managed to get one to work for the photos.
Next time, I will bake them at 375 F for about 20 minutes. You can also grill them, but use foil to keep them from falling through. They don't have the benefit of meat to keep the burgers solid so you have to treat them with TLC!
I used mine just like I would in a burger with ketchup. I also made potato salad but you can serve with chips, and sides or just the burger alone! NJOY!