I got a food dehydrator for Christmas and have been experimenting with it recently. I was doing some research on blanching and if it is necessary. It sounds like it is very necessary for some vegetables, like potatoes and tomatoes and less so for others, like zucchini or onions. Like freezing, if you don't blanch before processing, enzymes, bacteria and other unwanted substances can remain in your dried food. This can reduce the nutritional content or even cause the food to spoil. So, I'll choose to blanch some veggies before drying.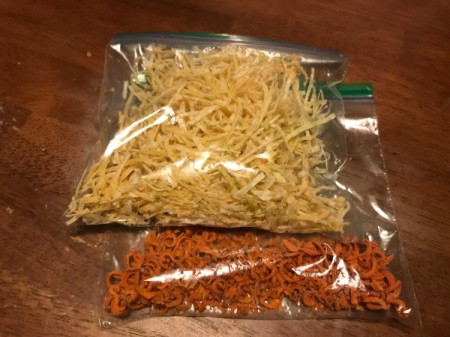 Water blanching, which is what I usually do with tomatoes, is not recommended for dehydrating. They recommend steam or microwave. I recently got an Instant Pot pressure cooker with a steamer basket. It seems like the perfect solution for blanching. Online, they recommend cooking for one minute at the highest pressure for vegetables. But that is for full cooking, not just for blanching.
Any recommendations on what to set my Instant Pot to in order to blanch vegetables like potatoes, tomatoes and carrots?
Thanks!