Blue Heeler Mix Photos
Photos
Share on ThriftyFunCheck out these photos. Click at right to share your own photo in this guide.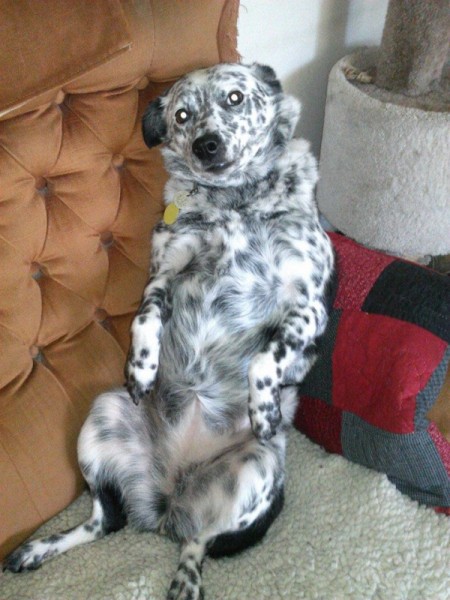 Your Pet's Age
5 years old
Your Pet's Breed
Blue Heeler/Aussie Mix
How and when did you get your pet?
Freckles was given to me by a former employer at a spay and neuter clinic.
What does your pet like to do for fun?
She is such a busy dog, she loves to be in my lap, to be rocked, and to have her tummy rubbed.
Do you have anything else to share about your pet?
Every toy I give her she hoards in her crate. She is very loving and very smart and well trained. I want to get her registered as a companion animal and also train her for a therapy dog. She loves people.
Gemmah and Thor are both 12 weeks old and Australian Shepherd/Blue Heeler mixes. I searched the net for weeks until I came across these babies. We got them about 2 weeks ago.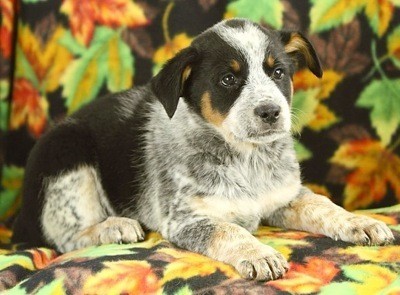 Read More...
Chloe is a nine year old Blue Heeler mix. I moved in with my soul mate, Gerry, 3 years ago, and he had Chloe already. He said he acquired her from the SPCA. She had been dropped off at a gas station as a young dog and was left wandering around there.
She likes to eat! Chloe is a great dog. She is quiet. Rarely barks, doesn't jump on people, or scare them and she loves welcoming company at the door.
By Monique Rowe from Creighton, Sk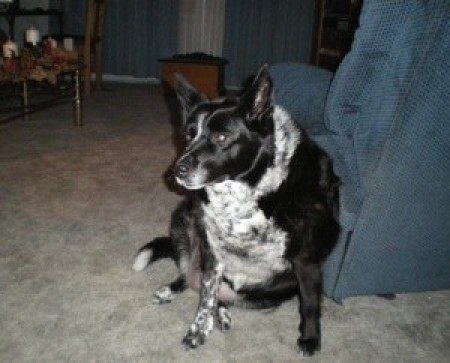 Bacardi is a 7 year old Blue Heeler? He was a Rescue League Special! He likes to harass his pit bull sister and is a big old teddy bear.

By PatPlays27 from TX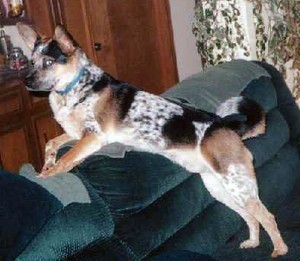 Lady and Endo are both about 11 years old now. Lady is border collie/blue heeler mix. Endo is of so many, I cannot list them here. Both were rescued from horrid conditions. Lady in January 1998. Endo in July 1997.
Lady likes a good belly rub or massage. Considering her age and that she is blind, her loves are eating and napping. Endo, being the same age but not blind, still loves to play and always improving his catching skills, like treats. I love all my pets, all rescued from shelters. We have 3 but may consider one more in the future.
By Faye from Garland, TX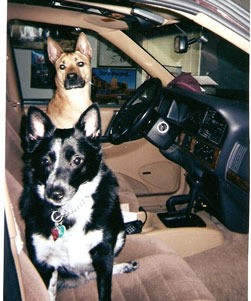 I got her in 2009 from a friend from work. Her dog had pups and Sissy was the runt and wouldn't eat. She insisted I take her. She likes to go to the puppy park, Home Depot, visit people, and play ball.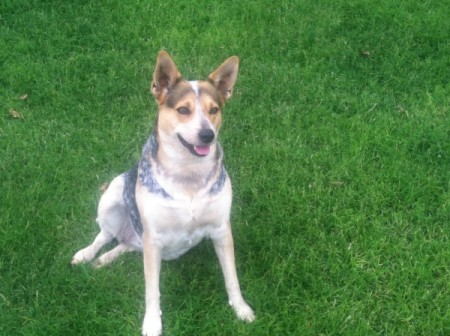 Related Content