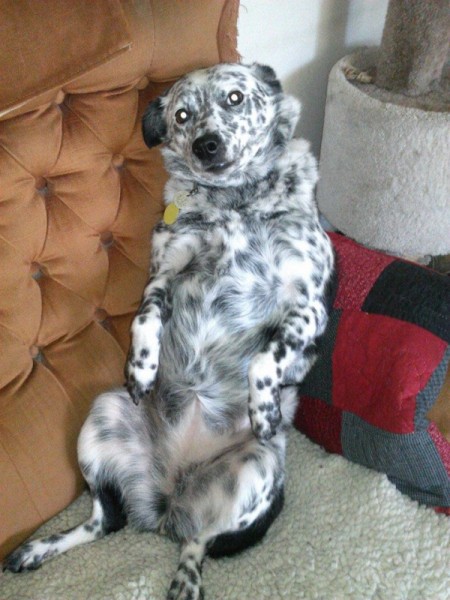 Your Pet's Age
5 years old
Your Pet's Breed
Blue Heeler/Aussie Mix
How and when did you get your pet?
Freckles was given to me by a former employer at a spay and neuter clinic.
What does your pet like to do for fun?
She is such a busy dog, she loves to be in my lap, to be rocked, and to have her tummy rubbed.
Do you have anything else to share about your pet?
Every toy I give her she hoards in her crate. She is very loving and very smart and well trained. I want to get her registered as a companion animal and also train her for a therapy dog. She loves people.