Baby Cat is 7 month old Russian Blue. Baby Cat was given to my mother as a gift from a long time friend. He was the runt of the litter, and the mother had neglected him. We took him in when he was only 3 weeks old. Baby Cat loves to get his soft belly rubbed.
Baby Cat is such a sweetheart. He loves to be around the family and thoroughly enjoys to be scratched and rubbed. He's the most curious cat I have ever met. His main goal in life is to explore everything, especially boxes. Best cat in town!
By Alejandra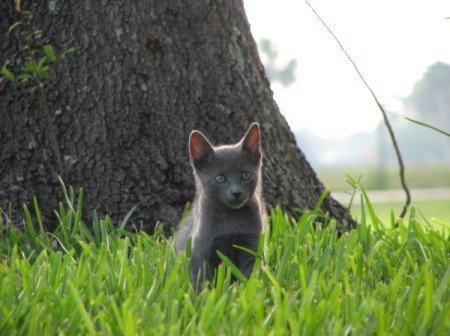 Read More Comments
Sookie was a 6 month old Russian Blue. My husband Brent delivered her and my sister-in-law gave her to him, to keep him company. She liked to keep my disabled husband company and cuddle up on the side of you. She chased a paper ball he made from a Netflix mailer, rolling and tumbling on the floor, and entertaining them both.
When hubby wasn't looking, she waited on the floor, knowing Mom would always share dinner when Dad wasn't looking. This was her first and only Christmas. In January, she died while getting fixed, of an enlarged heart. Although her life was short, she was a little angel sent to us to keep my husband's spirits up when I was at work. She was called home when God had a room ready, complete with paper balls to chase.
By Kathy Bourg from Jefferson, LA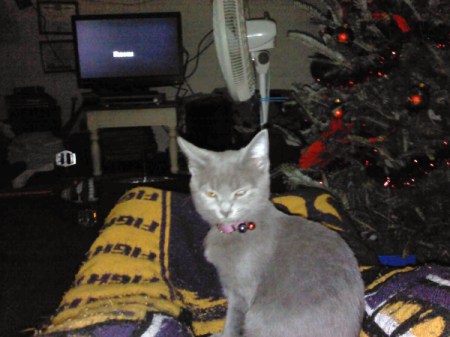 Read More Comments