Couscous makes a great lunchtime snack to take to work, but can be a bit of a palaver to make.
Normally you have to boil some water and let it soak for about 3 minutes, but if you are going to be eating it later as a cold dish, there really is no need for hot water at all. By using cold water you also do not have to wait for it to cool. The couscous will still soak up the water, it just takes longer than if it is hot.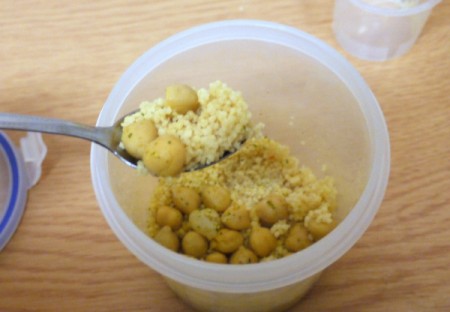 Just add 1 1/4 measures of cold water to every measure of couscous, plus some seasoning or stock powder if your couscous is unflavoured, and stir. Pop the lid on take it out with you and it will be ready when you are (I also added chickpeas in the photographs).