November 10, 2005
1

found this helpful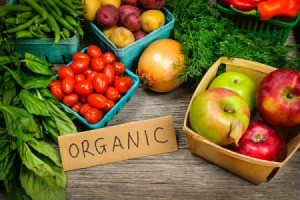 Question:
I have a friend who buys all organic food. What does it mean when they slap an organic label on a package? Is it actually better or just packaging? I like the idea of eating organic, but why does it cost so much. What are some ways to save money eating organic food?
Thanks
Janine from CO
Answer:
Janine,
It is much more than packaging. This was USDA's definition of "Organic" effective since October 21, 2002. All farms and products claiming to be organic needed to be guaranteed by a USDA-approved independent agency to meet the following guidelines:
Abstain from the application of prohibited materials (including synthetic fertilizers, pesticides, and sewage sludge) for 3 years prior to certification and then continually throughout their organic license.
Prohibit the use of genetically modified organisms and irradiation
Employ positive soil building, conservation, manure management and crop rotation practices.
Refrain from antibiotic and hormone use in animals.
Sustain animals on 100% organic feed.
Avoid contamination during the processing of organic products.
Keep records of all operations.
There are variations in labeling claims including "100% organic" (all organic ingredients), "organic" (at least 95% organic ingredients), and "made with organic ingredients" (70% organic ingredients).
Unfortunately, as I write this, congress passed a congressional rider that weakens these standards by allowing certain synthetic food additives to be added to organic products without notifying the consumer.
Organic food costs more for several reasons:
The result of not using pesticides and herbicides results in more labor (weeding-by-hand, etc.) Instead of relying on chemical fertilizers and sewage sludge, organic farmers rely on soil building techniques using compost and animal manure that is bulky and more expensive to transport.
Everything done on a mass scale is cheaper, including commercial farming. That is why jewelry from Wall Mart is cheaper than buying from a designer.
Organic livestock feed costs more (almost 2 x more)
Instead of always planting a cash crop (the crop that pays the most money), organic producers rotate their crops to improve soil nutrients.
Demand for organic products far exceeds supply
Organic certification costs money
Retailers need to make up the cost differential so they pass it on to you.
Since your friend already buys organic, consider pitching in to buy a share in a community-supported agriculture (CSA) program. You pay a fee at the beginning of the season and in return, you receive weekly boxes of fresh fruits, vegetables and flowers (whatever is in season). Another option is to join a local food co-op, where members get a discount on purchases (volunteer and get more). Also try buying from farmer's markets, buying in bulk, stocking up on whatever is in season and then canning or freezing it, or try growing your own. In the off-season, when produce is more expensive, buy frozen or canned.
Comments
October 22, 2005
0

found this helpful
Top Comment
Well in answer to the 2nd post 1st, organically grown foods have been found to contain pesticides - but far less than 'conventionally' grown .
The sad fact is our environment has been poisoned - there's no escape from it, but buying & consuming organic products does help reduce your own personal exposure & also supports agricultural practices that are less harmful to our environment/ecology.
As for the 1st question, most organic costs approx. the same as 'conventional' here where I live.But there are more than a few co.s that charge 'what the market will bear' - that is, many people don't question higher $$ for organics coz they perceive it as higher quality (which it usually is).
& what many do not realise is that the super cheap prices for 'conventional' foods are the result of subsidies - so tax $$ pays the costs - a.k.a. 'hidden' costs.Environmental damage, loss of habitat/ecosystems, farmworker healthcare - not to mention cheap imports which put US producers @ a disadvantage - all get paid for out of taxpayer pockets - sooner or later.So you either pay a bit more up front or subsidise (for a lot more) the 'hidden' costs of 'cheap' food .
FWIW, I belong to a small co-op - about a dozen members buy from a local organic distributor & have membership w/ a local CSA(community supported agriculture) organic farm.(You might check to see if there is a CSA in your area - they're almost everywhere.)We order every other week & split the costs - 2 weeks worth of organic produce & organic eggs costs me less than $30 & feeds my household of 3 adults.
I have a garden too & fruit trees - all organic.
October 22, 2005
0

found this helpful
Top Comment
I try to buy organic foods whenever I can, for both myself and my 2 year old son. I don't know that it's proven that organic foods have less pesticides, etc. compared to "regular" foods, but I figure, why take the chance? I would rather expose my son to LESS pesticides. For Miranda, I believe that the soil, etc. that organic foods are grown in have to be tested to meet the standards to label it organic, so I don't think there's much chance of contamination. I agree that organic is usually more expensive (the reason I can't buy ALL organic foods), but this is a matter of supply/demand--if more consumers bought organic, the price would go down. Some of the prices I see are high, but some are actually not too bad and comparable to "regular" food prices. Organic foods also usually have a lot less additives, preservatives, and trans fats, none of which are good for us, so many times organic is better in this regard. I have friends who roll their eyes or tease me for buying organic. But I want the best for my son, and if buying organic foods will help him to be healthier (like I really believe they do), then I'm going to keep going with organic! I wish more people would do the same, at least for their children. Good nutrition is SO important for children's development! Well, I'll get off my soapbox now! Hope my comments helped somewhat!
November 6, 2005
0

found this helpful
Top Comment
the best way to spend less on organic foods is to simply do it yourself if you can. Start a garden and plant the produce that you use the most. If you have room too get some chickens for eggs. you dont have to do much at first you can just start with veggies and fruit and you are allready eating better and healthier foods.
By guest (Guest Post)
August 6, 2007
0

found this helpful
Top Comment
Yes, unfortunately contamination from non-organic fields can occur by wind, or by seed spread and isn't all that uncommon and is a huge concern for organic farmers. There are several court cases (some involving Monsato (sp?) about this. The best thing one can do is write to their representatives and show their support for local organic foods by purchasing through CSAs or food coops. Potential contamination is not a good excuse to not try to purchase ecologically and environmentally sound produce.
December 1, 2008
0

found this helpful
Top Comment
Hi Miranda,
Yes it is "possible" that insecticides and pesticides can be wind blown (known as drift) onto Organic produce HOWEVER, insecticides and pesticides are expensive commodities for the farmers that use them, and they do all they can to minimize their own "loss" due to wind by applying on calm days. In addition, pesticides/insecticides can only drift so far, and while it is possible to touch the edge of an organic field, most of the field would be untouched.
Organic also has to do with natural vs synthetic fertilizers which contaminte the ground and our water supply. My father-in-law converted from "regular" farming to organic farming about 25 years ago. One of the reasons he did so was because as a child in the 1930's (before the use of most synthetic fertilizers, insecticides and pesticides which are largely petroleum based) he saw tons of earthworms in the soil. One day he realized there were NO earthworms to be found. That may seem small, but earthworms do much to "work" the soil as well as contribute nitrogen fixing bacteria. It took 3+ years to be certified organic, and his fields then had hundreds of earthworms per square yard.
Run-off from chemicals has contaminated many private and community water systems. Large areas in farm states now have to treat their water (with more chemicals) or find alternative sources for their water supplies.
One of the suggestions on where to start to get the most "value" for your money is to realize that the more "water" is in your produce, the more it is likely to have higher proportions of chemicals. Grapes, tomatoes, peppers and lettuces are a good starting point. Fruits that you peel absorb less - such as bananans.
I buy ONLY organically raised meat - the body fat of cattle, hogs, and chickens is where chemicals are stored. In addition organically raised meat is generally more humanely raised and treated, and considerably more healthy at the time of slaughter. That is one reason that most cattle are fattened as quickly as possible because the chemicals and un-natural food many are given greatly deteriorates their health and internal organs by a relatively young age.
You can look for miniscule reasons to not buy organic, but in the end - it is my belief - that you will end up paying with your health.
September 29, 2014
0

found this helpful
Top Comment
Since this question was originally posted several studies have been done on whether organic produce has greater nutritional value. The studies show that organic produce normally has between 30% to 70% more nutritional value than non organically produced produce. Makes me feel better about paying a little more.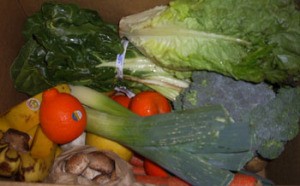 I've been wanting to feed my family more organic fruits and vegetables but I always get sticker shock when I am in the supermarket. I decided to sign up for organic delivery with a local company. This takes the decision out of my hands. I am getting a box of produce every two weeks to ease into it. They have many different options and box sizes to choose from, I chose the small family box for $30.00. You can also get dairy, meats and other products added to your order for an additional charge. And if there is something you don't want, just tell them and they replace it with something else.
My area gets deliveries on Wednesday and I was anxiously waiting for the first box all afternoon, which came just before dinnertime. My kids were fascinated by the "strange" vegetables and thrilled with the fruit selection. I had to get online to figure out what to do with the turnip but most of the veggies are ones I regularly buy anyhow. I like the opportunity to try different veggies and get out of my rut. I'll probably have to buy some produce at the store from time to time but I'm going to try to plan meals around what I get in the box.
Here's what my box contained:
1 turnip
2 leeks
1 bunch leaf lettuce
1 bunch swiss chard
1 head of broccoli
1 head of garlic
1 red onion
1 small bag of mushrooms
4 carrots
4 potatoes
4 bananas
3 fuji apples
3 granny smith apples
2 pears
2 grapefruits
4 minneolas (between an orange and a tangerine)
About half of it was local produce. I expect that as the growing season progresses, there will be more locally grown produce. It makes me very happy to support my local community too! I'm going to use the broccoli tonight in Mac and Cheese (my son's favorite), the chard and onion in a stir-fry tomorrow, and the turnip, carrots and potatoes with baked chicken on Sunday night. I don't expect the fruit to last long. My four year old woke up this morning and immediately asked for an "orange". I was impressed at the quality and the variety. I can't wait so see what different things I get throughout the year, as different veggies are in season.
Jess in Portland, OR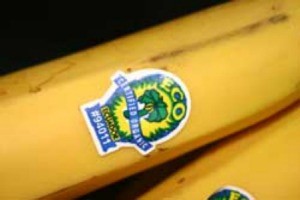 As more and more supermarkets across North America respond to the growing consumer demand for healthy foods, foods grown organically will become even more affordable and accessible to the average supermarket shopper. If you're still unsure about all the hype over going organic, here are some answers to the common questions about organic food.
What does the term "organic" food really mean?
Answer:
The definition for organic food is not as simple as you might expect. In everyday popular language, it refers to food that has been produced "naturally," without artificial (synthetic) pesticides, herbicides or genetically modified organisms. This can apply to food bought in a supermarket, food grown at home, or food that has been hunted or gathered in the wild.
Since 2003, in the United States the legal definition of "organic food" applies to foods that have been certified organic. This means the food has been guaranteed by a USDA-approved independent agency to meet specific guidelines. In the United States, those guidelines are as follows:
Food must be grown without synthetic fertilizers, pesticides or sewage sludge for 3 years prior to becoming certified (and continuously thereafter for duration of certification).
Food cannot be produced using genetically modified organisms or be irradiated.
Positive soil building, conservation, manure management and crop rotation practices must be employed
Livestock intended for consumption must have access to outdoor pasture
The use of antibiotics and hormones in animals must be refrained
Animals must be fed 100% organic feed
Measures to avoid contamination during processing must be taken
Thorough records of farming operations must be kept.
Unfortunately, recently congress voted to weaken organic certification criteria in the United States, including the decision to allow several synthetic food additives and processing aids to be added to foods without notifying the public, and allowing some animals to be treated with hormones and fed genetically engineered feed prior to being converted to organic production. Many organic organizations are currently fighting to have these decisions reversed.
Are organic foods completely free from chemical residues?
Answer:
No. Uses of certain natural pesticides are permitted (with restrictions) when farmers are threatened with total crop failure. To avoid this, organic farming methods stress the use of soil building, crop rotation and biological controls (the use of beneficial insects) to keep ideal production conditions in balance. That said, synthetic residues may be carried to organic fields from nearby fields using chemicals, and crops are still subject to any air born pollutants present in the environment. All fruit and produce, whether organically or conventionally grown, should be thoroughly washed before consuming.
Is organic food better for you?
Answer:
Organically grown food may not be any more nutritious than conventionally grown food, but it is grown without the use of potentially harmful synthetic herbicides, pesticides, fungicides and fertilizers. The EPA currently lists 60% of all herbicides, 90% of all fungicides and 30% of all insecticides as potentially cancer causing.
Why are organic foods more expensive?
Answer:
The reasons organic foods are more expensive than conventionally grown foods are complex. One reason is that growing foods without the use of agro-chemicals requires organic farmers to use more intense labor practices. Synthetic chemicals are designed to help farmers save time and money by controlling growing conditions chemically in order to produce the biggest yields for the smallest amount of money.
A second reason is that organic farming encourages soil-building practices. This means that instead of continuously growing only the crops with a high profit margin, farmers must keep rotating the crops they grow in order to build healthy soil.
A third reason contributing to the high price of organic foods is government subsidies. If food grown using conventional methods reflected the true costs of growing, harvesting, transportation and storage costs, organic foods would cost closer to the same, maybe even less, than conventionally grown foods.
How can I buy organic food more inexpensively?
Answer:
There are several strategies for making organic food more affordable. First of all, take advantage of seasonal foods by buying in bulk and freezing the excess for use during the off-season. An alternative is to buy preserved foods when not in season.
Consider joining a co-op or teaming up with a friend to buy a share in a community-supported agriculture program.
Shop around. Compare prices among farmer's markets, specialty stores and larger supermarket chains. Certain products may be cheaper at certain stores. Be flexible and willing to shop among several stores to get the best deal. Be sure to ask about available coupons or special offers.
If you have the space, consider growing your own. Nothing is more rewarding than sitting down to a meal that you have prepared with fresh food you have grown yourself.
Where can I find more information on organic foods?
Answer:
Visit the organic Consumer's Association at
www.organicconsumers.org
Why do healthy organic products cost so much, when there are no pesticide, herbicide, or fungicide chemical costs?
By Pamela from Sun Lakes, AZ
Answers
March 24, 2010
0

found this helpful
Pamela,
Pesticides, herbicides and fungacides are used to keep pests, fungus, and weeds from destroying crops. Natural treatments are more expensive and take more work (pulling those weeds) than the chemicals that are bad for our bodies and environments.
For example, my parents have an apple tree in their yard. If they treat it with $2 in pesticide they might yield 100 apples and lose 5%. If they don't treat the tree at all, they lose at least 75% of the apples to birds and pests (worms!). If they were selling those apples, they'd have to charge more per untreated apple to get the same profit. Natural treatments are more expensive so you may save your crop but you will still have to pass along the cost making the naturally treated product more expensive.
March 24, 2010
0

found this helpful
Here is an example, organic potatoes spoil faster than potatoes sprayed with fungicides so they can't be kept in storage long periods of time like non organic potatoes. Produce treated with insecticides is not distroyed by insects like organic produce which is not. It is not the cost of chemicals that affects the cost. It is the storage life of the product. By the way, you EAT these chemicals if you buy non organic products.
Answer

this Question

...