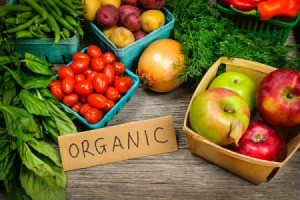 Question:
I have a friend who buys all organic food. What does it mean whenthey slap an organic label on a package? Is it actually better orjust packaging? I like the idea of eating organic, but why does itcost so much. What are some ways to save money eating organic food?
Thanks
Janine from CO
Answer:
Janine,
It is much more than packaging. This was USDA's definition of "Organic" effective since October 21, 2002. All farms and products claiming to be organic needed to be guaranteed by a USDA-approved independent agency to meet the following guidelines:
Abstain from the application of prohibited materials (including synthetic fertilizers, pesticides, and sewage sludge) for 3 years prior to certification and then continually throughout their organic license.
Prohibit the use of genetically modified organisms and irradiation
Employ positive soil building, conservation, manure management and crop rotation practices.
Refrain from antibiotic and hormone use in animals.
Sustain animals on 100% organic feed.
Avoid contamination during the processing of organic products.
Keep records of all operations.
There are variations in labeling claims including "100% organic" (all organic ingredients), "organic" (at least 95% organic ingredients), and "made with organic ingredients" (70% organic ingredients).
Unfortunately, as I write this, congress passed a congressional rider that weakens these standards by allowing certain synthetic food additives to be added to organic products without notifying the consumer.
Organic food costs more for several reasons:
The result of not using pesticides and herbicides results in more labor (weeding-by-hand, etc.) Instead of relying on chemical fertilizers and sewage sludge, organic farmers rely on soil building techniques using compost and animal manure that is bulky and more expensive to transport.
Everything done on a mass scale is cheaper, including commercial farming. That is why jewelry from Wall Mart is cheaper than buying from a designer.
Organic livestock feed costs more (almost 2 x more)
Instead of always planting a cash crop (the crop that pays the most money), organic producers rotate their crops to improve soil nutrients.
Demand for organic products far exceeds supply
Organic certification costs money
Retailers need to make up the cost differential so they pass it on to you.
Since your friend already buys organic, consider pitching in to buy a share in a community-supported agriculture (CSA) program. You pay a fee at the beginning of the season and in return, you receive weekly boxes of fresh fruits, vegetables and flowers (whatever is in season). Another option is to join a local food co-op, where members get a discount on purchases (volunteer and get more).
Also try buying from farmer's markets, buying in bulk, stocking up on whatever is in season and then canning or freezing it, or try growing your own. In the off-season, when produce is more expensive, buy frozen or canned.