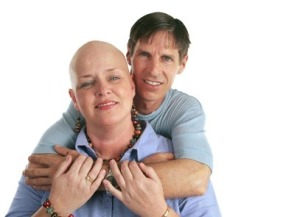 The following tip appeared in our recent condo newsletter. I had not heard of this before, but it sounds like a great idea for women undergoing chemo:
If you know any woman currently undergoing chemotherapy, please pass the word to her that there is a cleaning service that provides FREE housecleaning, once a month for 4 months while she is in treatment. All she has to do is sign up and have her doctor fax a note confirming the treatment.
"Cleaning for a Reason" will have a participating maid service in her zip code area arrange for the service. This organization serves the entire USA and currently has 547 partners to help these women.
It is our job to pass the word. Let them know that there are people out there that truly care. Be a blessing to someone and pass this information along.
By Joan from Chesterfield, MI
Editor's Note: Here is a link to their site:
I was wondering if anyone would know of a support group for kidney cancer. I lost one 3 years ago and now I had to have part of the remaining kidney removed due to cancer. We don't have a support group here, let alone someone to lend an ear every now and then. Thank you.
By Linda L.
Answers
June 4, 2011
0

found this helpful
No one should have to feel alone! Try: www.cancer.org/.../index as that page also has a link for finding support in your area. Good luck and God bless!
June 6, 2011
0

found this helpful
Check with the public health offices in your area, they would have information as well as the American Cancer Society www.acs.org.
June 6, 2011
0

found this helpful
If you check out cancer.org you will find lots of information that will help you. There should be a support group close to you. The Relay for Life is a wonderful organization and nearly every county in the US has one going at one time or another. If you see a news article touting the Relay for Life you should be able to find some numbers to contact. Or just call 1.800.227.2345! God Bless!
Answer

this Question