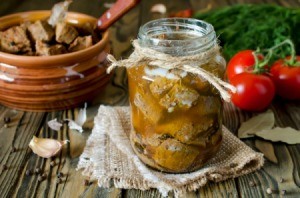 Please Help! What recipes for canned pork or canned chicken do you have that my family will like and eat?

Michelle from Northfield, NH

Answers

September 5, 2007
0

found this helpful
Best Answer
Well if your family likes chicken soup than here is a good one:
THINGS NEEDED: 1 CAN of canned chicken
2or3 chicken broth cubes
1 bag egg noodles
1 stock of celery optional
1 can of sliced carrots optional
sesonings of your preferance salt pepper
Use large pot or even to boil noodles with water
DO NOT STRAIN noodlse
let noodles cook half way then add chicken cubs, canned chicken and seasoning
Chop celeary and stir in and bring to a boil and reduce heat to a med low
add can of carrots
cover and let simmer for about 10 mins or untill noodle are soft
you can serve it with butter bread or even crackers it is rather tasty
I have a few others it you are interested let me know enjoy
By Jean from MS (Guest Post)
September 5, 2007
0

found this helpful
Best Answer
Here's a great chicken casserole:
4 cups cubed cooked chicken (2 large cans)
1 can cream of chicken soup
1 can cream of celery soup
1 1/2 cups elbow macaroni, cooked & drained**
8 oz. cheddar cheese, grated
1/2 cup milk
1 medium onion, chopped
1 medium green pepper, chopped
1 jar (2 oz.) diced pimientos, drained
1 teaspoon Italian seasoning
Topping: French fried onions or crushed potato chips
-Mix all ingredients, except topping. Pour into greased 13x9x2 inch baking dish.
Bake covered at 350 degrees for 45 minutes. Sprinkle onions or potato chips over casserole.
Bake uncovered for 15-20 more minutes.
**You can substitute 3 cups of cooked rice.

September 6, 2007
0

found this helpful
Best Answer
I have a great recipe for BBQ Chicken Quesadillas:
1 can of canned chicken, drained
1/4-1/2 cup BBQ sauce (depending on your taste)
1/4 chopped onion
1/4 cup honey
shredded cheese
flour tortillas
margarine or butter
Preheat the oven to 400 degrees. Line a cookie sheet with tin foil and spray heavily with non-stick cooking spray (or use the non-stick foil). Cook onions in butter and honey until golden. Add chicken and BBQ sauce. Mix together well in pan until heated and mixed well. Butter tortillas on the outside and put a little bit of the chicken mixture in the middle of each tortilla. Sprinkle liberally with cheese. Place tortilla on top with butter side facing out. Place quesadilla on cookie sheet and cook for about 10 minutes until edges are golden brown. Flip over and place back in the oven. When finished, cut into slices with pizza cutter and serve with sour cream. Yum!

September 6, 2007
0

found this helpful
Best Answer
I make chicken salad from canned chicken.
I dunno the size can that you are using, so you'll need to add/decrease the ingredients.
Sorry I can't be specific.
In a large bowl combine the following :
1 large can chicken, drained and meat chunks broken up with your fingers
1/2 cup red seedless grapes halved
1/2 cup broken pecan pieces
3 Tablespoons ( more or less ) mayonnaise
Combine the ingredients, stirring so there is a goodly amount of mayonnaise in the mixture.( But not too much mayonnaise as it tastes better with less ) Cover the bowl. Store in the 'fridge for an hour or two before serving.
The g'kids love this !
It makes a great salad for a luncheon, serve on a salad plate dressed with lettuce.
It makes good sandwiches too.....some times I even splurge and buy those little croissaints to serve it on.
barb

September 7, 2007
0

found this helpful
Best Answer
I have a great recipes for chicken enchiladas.
1Or 2 lg cans of chicken (next size larger than tuna, not sure of oz)
1/2 jar of salsa
1/2 block of cream cheese
shredded velveeta cheese
flour tortillas
combine the chicken, salsa, cream cheese in a sauce pan. Heat until cream cheese is melted. Put a large spoonful of mixture in tortilla. Roll up and place in a casserole dish sprayed with non stick spray. Cover with shredder cheese and heat in 350 deg oven until hot and bubbly. Great dish!
Answer

this Question