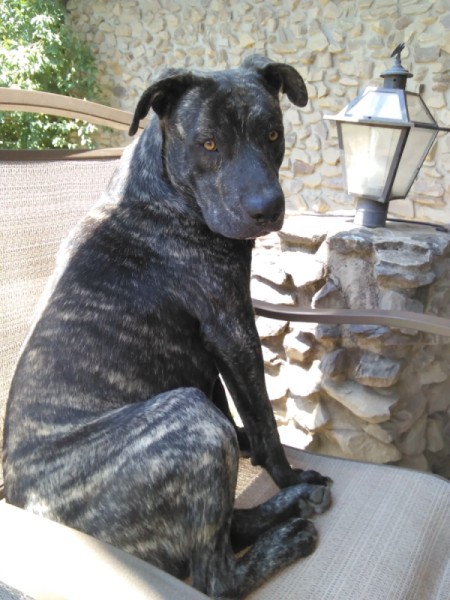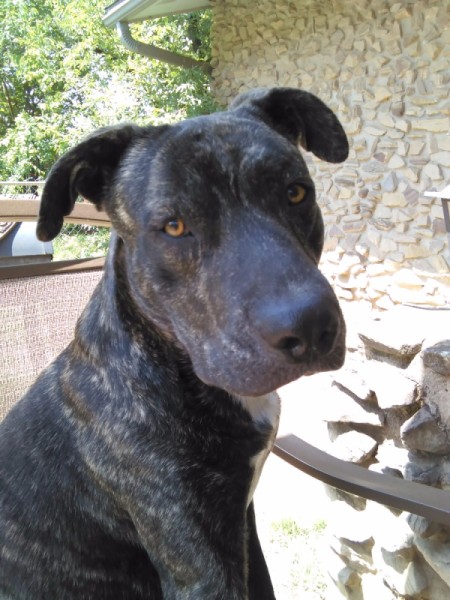 Your Pet's Age
1 year
Your Pet's Breed
Hound mix
How and when did you get your pet?
Catfish was rescued at 6 weeks from the road. All of my dogs are adopted; I live in the country and many cruel and/or ignorant people dump unwanted dogs here. We fatten them up because they're usually starved, take them to our vet for wellness exams and shots, and then foster them until we can find them good homes. Occasionally one will stay, Catfish won the lottery!
What does your pet like to do for fun?
Catfish chases the birds who try to share his dogfood. He will run through the yard chasing them as they fly away. He has a big dog-family, between my house and my mom's, and loves to chase and outrun everyone else. He runs a lot like a horse! He also likes to play with rocks...not sure about that boy sometimes.
Do you have anything else to share about your pet?
Catfish is slightly brain-damaged, most likely from inbreeding, and is very slow to learn or understand things, but so worth the extra time, patience, and training he requires, because he is one of the most loving dogs I've ever had. He will not kiss anyone, but will hug you by pressing his shoulder firmly against you. Catfish is a very good boy, and we are so blessed to have him in our lives!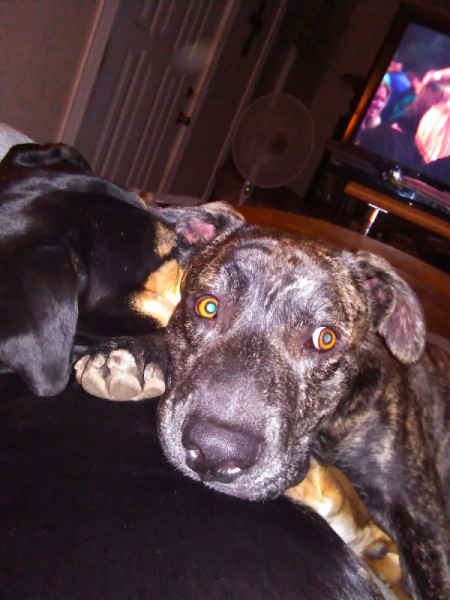 Add your voice! Click below to comment. ThriftyFun is powered by your wisdom!