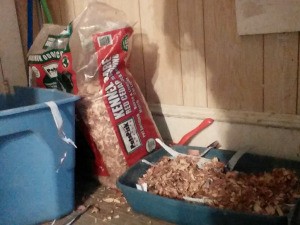 I was going to do an experiment on cedar shavings and sheets of paper and ripped up strips of paper as an alternative for regular kitty litter.
While cedar shavings are bad for mice and guinea pigs, etc., the high level cedar smell works great for the cat litter box.
I put a couple of pages of an old magazine or newspaper on the very bottom of the litter box. Then I put a lot of the cedar shavings in the box and then I tear strips of magazines and place those on top of the rest of that.
They seem to enjoy this alternative litter which I am using to divert funds from paying for kitty litter so I can provide them a higher quality grain free diet.....in addition to that one of my adult female cats, Caroline, has an allergy to both chicken and beef and turkey. She gets seafood and fish based diet.
This alternative to traditional litter saves me extra money for their diet and supplements, including tumeric.