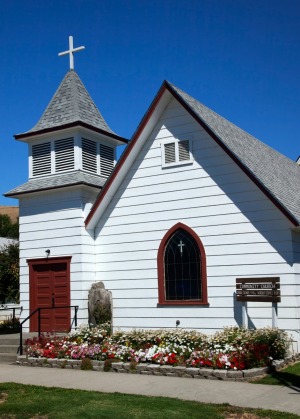 I am searching for ideas on what to serve, how to decorate, and how to entertain for a Hawaiian luau. Our church youth do a Valentine banquet each year and this year's theme is a luau. The meal must be inexpensive but elegant and the decorations homemade.
Sue
Answers
By Allison (Guest Post)
January 11, 2005
0

found this helpful
In college my friends and I hosted a luau in one of our dorm rooms. We found some large pieces of paper (newsprint maybe?) and drew a beach scene. We used posterboard to make headless stand-up beach people that guests could stand behind for pictures. Of course we all dressed up, too--grass skirts, coconut bras, even flippers and snorkels. I don't think we did a costume contest, but that's something you could do. We kept drinks and fruit cold in a wading pool full of ice. (The ice later turned to water, so clean-up in the dorm room was tricky.) We had Beach Boys movies playing to create a beachy atmosphere. We played twister and had a limbo contest in the hall. It was really a lot of fun!

January 11, 2005
0

found this helpful
Dear Sue, here's a good, easy recipe for a dessert you might want to serve at your Luau: AMBROSIA CAKE: Combine 1 1/2 cups graham cracker or ginger snap cookie crumbs with 2 tablespoons sugar and 1/4 cup melted butter or margarine and press into bottom of 13x9x2" pan and set aside. Dissolve 2 packages (3 oz. each) pineapple or pineapple-orange gelatin in 2 cups boiling water and cool for about 35 minutes. Stir into gelatin a 20 oz. can (UNdrained) of crushed pineapple IN SYRUP (you want the extra sweetness) and 1 cup diced oranges.
(If using canned oranges, use the 11 oz. can and do drain before adding to gelatin.) Chill 'till slightly thickened (about 30 min.). Fold 2 cups of whipped cream sweetened with 1 tablespoon of sugar and 1 cup of shredded coconut into gelatin mixture and pour into pan. Chill 'till firm and top with shredded coconut . Cut into squares to serve; serves 16. Have fun!
By Michele (Guest Post)
January 11, 2005
0

found this helpful
Look on orientaltrading.com for ideas. We thru a luau party for Girl Scouts. We cut construction paper flowers for leis and strung them together with string and cut straws in between. Took a cardboard box and drew and painted fish on it and cut circles out for bean bags to be thrown threw. Made a scene out of a huge piece of cardboard (fridge box) and painted it out and cut heads on it.
The kids stuck their heads thru the cutouts and we took pictures.But go to the website listed and you can find all kinds of ideas. On the food, we had those huge cans of fruit cocktail. A leader and her husband cooked a pig from their farm and brought (cut up already so the kids didn't freak..lol), I can't think what other food was there but the kids and parents loved it.
By Becki in Indiana (Guest Post)
January 17, 2005
0

found this helpful
I threw a Hawaiian-themed anniversary party for my in-laws a few years ago. I borrowed some posters featuring palm trees, etc from a local travel agent, and had Hawaiian music playing inthe background (check your public library -- Andy Wiliams and Elvis both had Hawaiian albums, in addition to Don Ho). I served Waikiki Chicken (1 cup each of barbecue sauce and crushed pineapple, 1/2 cup brown sugar -- mix well, pour over chicken and bake -- or do it in the crockpot) and rice. Pineapple rings add a nice touch, or get some of that tropical fruit cocktail with mangoes, etc.
Rather than specifically Hawaiian, think "tropical" -- dishes of goldfish crackers, blue jello with gummi fish in it, etc. At our party, we asked guests to dress Hawaiian style -- I bought a bunch of loud colorful Hawaiian shirts at Goodwill and handed them out. Flowers behind the ear for the women, in addition to flower leis. Flowers and pineapples for decorations and centerpieces.
Have fun -- ALOHA!!!
By Michelle (Guest Post)
July 29, 2007
0

found this helpful
Hawaiian/Maui Style Pizza, macadamia cookies, fruit kabobs and punch.
Decorations: volcanos, huts, palm trees, surf boards, leis.
By JAN. (Guest Post)
June 12, 2008
0

found this helpful
I had a piano recital (I am a music teacher), and each of the students purchased grass skirts, leis, and flowers in the girl's hair. Afterwards, we had the party outside with a cd of Hawaiian music playing, a big bowl of floating candles on the refreshment table.
Just served punch and cookies. I prepared each student a "tropical" gift bag with fun crafting things that I gathered up..
They enjoyed dressing up!
Answer

this Question

Does anyone have any ideas for a church's 'Mother and Child' banquet table favors? Mothers can bring sons, too, so the favors need to fit both sexes and all ages. We'd like something that is eye-catching and economical that our committee can make. I'd love to get some ideas from you! Thank you.
Lois from PA
Answers
By Carol Stover (Guest Post)
March 11, 2008
0

found this helpful
How about those neat suckers, the long suckers and even round suckers. Put in some molding clay in the center of the table, leave a number under someone's plate to win it.
By Lois (Guest Post)
March 12, 2008
0

found this helpful
Thanks for the wonderful idea for the table centerpieces! That will be considered when our committee meets. It sure would be less costly than flowers, probably even silk ones!
By Hannah (Guest Post)
March 12, 2008
0

found this helpful
How about a "vase" made out of a small bottle of soap bubbles, the kind children blow in the backyard? You could tuck a silk flower in behind it and maybe cover with netting or inexpensive material gathered and secured with a piece of ribbon, shouldn't cost too much and you could tuck a placecard in if you are doing seatings like that.
Hannah
By Lois (Guest Post)
March 12, 2008
0

found this helpful
Thanks, Hannah. I love the idea! And won't the kids love it?
Answer

this Question

Does anyone have any frugal Thanksgiving church banquet ideas, please?

EGGZ from Santa Barbara, CA

Answers

Julie
Bronze Feedback Medal for All Time! 149 Feedbacks
October 27, 2007
0

found this helpful
For your centerpiece or to use as a serving bowl. You could take different size pumpkins cut and hollow them out real well. And on the outside of them slightly carve into the pumpkins outside into a picture on them of turkey or leaves.Do this by placing a piece a paper on the pumpkin with a cartoon type sketch on it of the object. Use push pin to poke the outline of the picture, then remove paper and just slightly carve out the outline of the diagram. This makes a very pretty picture and you can add silk leaves or fall flowers around its bottom base. And serve foods inside them like mashed potatoes, fruit salad, etc. It adds color to your fall thanksgiving theme.Even place your hot corn on the cobs around the base of it on a serving tray. You can also do this same idea with watermelons or cantaloupe. For my daughters shower I cut a watermelon into a baby carriage and put the baby's name on the outside and filled it with chuck type fruits, with all juice drained off.

joan pecsek
Bronze Request Medal for All Time! 66 Requests
October 27, 2007
0

found this helpful
Could a collection be taken up for a turkey, ham, or whatever and the rest be potluck? Most people have a special dish that they like to share with others at the holidays.
By Linda (Guest Post)
October 30, 2007
0

found this helpful
We have one every year. The church provides the turkeys, and everyone is asked to bring their fav side dish. We set the tables with tablecloths and use the pumpkins which are left from Halloween activities (have not been carved) in the center. We ask everyone to bring their own nice table settings or own holiday dishes to eat from, and it fun to see everyone's pretty dishes. That eliminates the need for expensive and wasteful paper goods!
Answer

this Question

I need a low cost centerpiece for 20 tables for a Ladies Day Out gathering at our church. The theme is "gentleness". I thought of kites (for the speaker's stage) and those toys that you blow to make turn (the gentle breeze). Can you give me some ideas how to put these or others ideas into a simple table decoration?
By Kathy from Ft Wayne, IN
Read More

Answers
I am decorating a church Christmas banquet for 100 college and career aged people. I need some ideas, doesn't have to be traditional, I need something funky and within a small budget
Amy from Edmonton, AB
Answers
By Patsy (Guest Post)
November 18, 2005
0

found this helpful
Decorate everything with RED. Bring ornamental things from home...Teddy Bears, dolls, (you're tying red bows on them all). Red sweaters...red anything...hang them around walls etc. Vases with cheap red bows on the tables...fill them with pine cones, nuts or anything green or festive from the ground or off trees. Good luck with it! Patsy

November 29, 2005
0

found this helpful
Michaels website has some great new ornaments!
www.michaels.com
Go to crafts Good Luck!! Here is a link for the one I was thinking of when I saw your post! Happy Birthday Jesus!
www.michaels.com/.../projectsheet?pid=25123b
www.michaels.com/.../projectsheet?pid=25136
www.michaels.com/.../projectsheet?pid=e03463
There are tons more at the site!
Answer

this Question