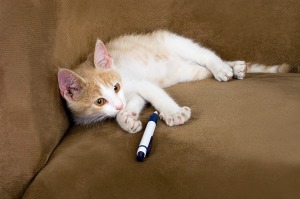 How do I get ink (black) out of my brand new microfiber sectional couch without harming it?
By cody from Salt Lake City, UT

Answers

March 12, 2010
0

found this helpful
My daughter colored on my micro fiber sofa with a black sharpie, I got it out (all of it)with a tooth brush and 409 and blotting with paper towels. it took a little effort but it came out. Love my micro fiber there has not been a stain I could not get out. Only wish my carpet was the same way. Good Luck

April 1, 2011
0

found this helpful
I want to thank everyone for their suggestions on how to get ink out of the microfiber couch. We just purchased a brand new set and while we're paranoid that the little ones will ruin it, I accidentally got ink on it. I knew my husband would flip (he wasn't home at the time) and I ran online and came across this website.
I had read that rubbing alcohol and hand sanitizer would work, so i was getting ready to try that until somebody suggested a baby wipe. I pulled one out and began rubbing the ink spot and it came right out!! So thank you, thank you, thank you! You're a lifesaver.

January 10, 2014
0

found this helpful
On our medium brown microfiber couch, my son saturated(!) black ballpoint pen in several spots - probably about 8 inches in diameter total. It came right out with aerosol hair spray rubbed in with a dry white cloth. Amazing!

November 5, 2014
0

found this helpful
I just made a 1/2 inch ink line on my micro suede (microsuede) couch. This page came up first on google. After reading the advice, I ripped a small square off the cleansing wipe I have in the bathroom and dabbed the ink line. It came out almost instantly with no effort. Looks like nothing ever happened.
Thanks Thrifty Fun. I'm going to browse your site now.
December 12, 2015
0

found this helpful
thank you so much!!! i used the baby wipe
and it worked like a charm!
Answer

this Question