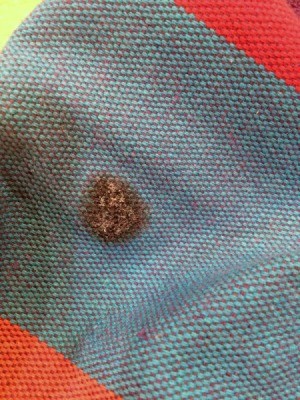 We got a new hammock and set it up in our backyard. When I went out to use it I found that it had sap on it from the trees overhead. This is what we did to remove it:
Put rubbing alcohol on a paper towel and set it on the sap.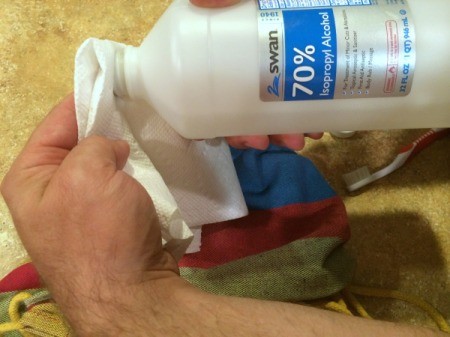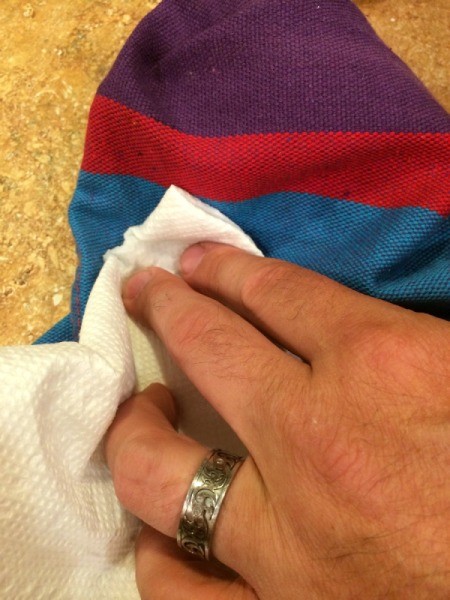 Used a toothbrush to gently scrub the spot.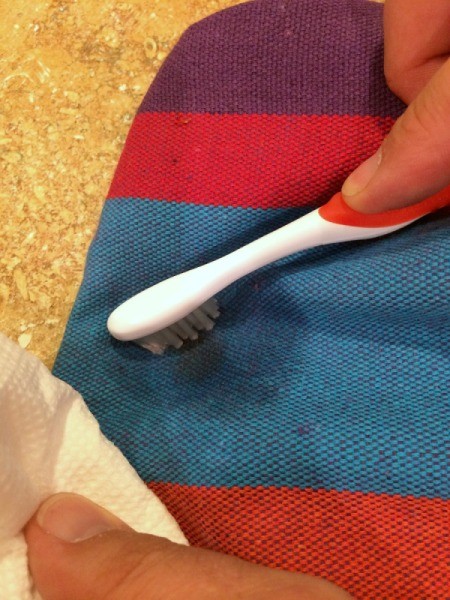 Reapplied rubbing alcohol, as needed, until the stain was gone.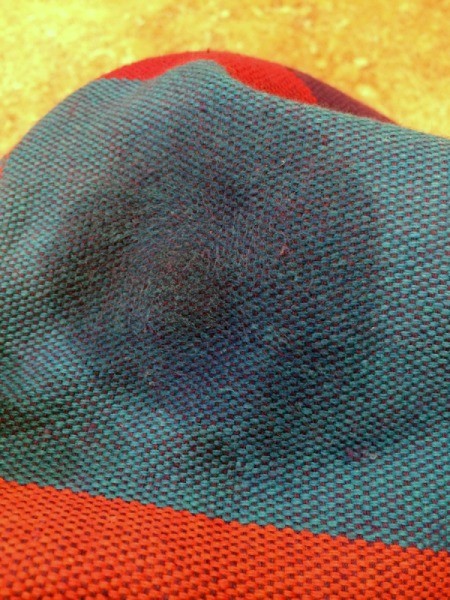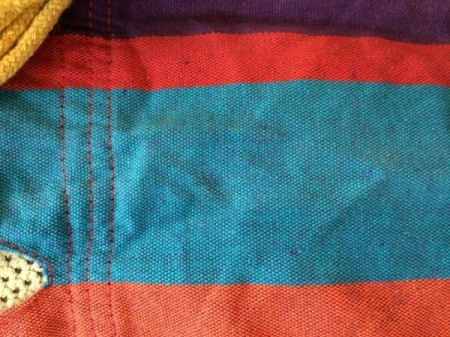 NOTE:
I did find that the material was a little stiff around where the stain had been, but it is no longer sticky!