I let this fan go for far too long before cleaning. See how it collects dust because it runs all the time?
I unplugged the fan and took the cover off of the fan. I wiped them down with a damp paper towel and then washed with a bar of bath soap, then rinsed this off with the shower head over the tub. I then turned the rotor knob (the knob right in the mode of the rotors that holds the rotor to the fan) counterclockwise.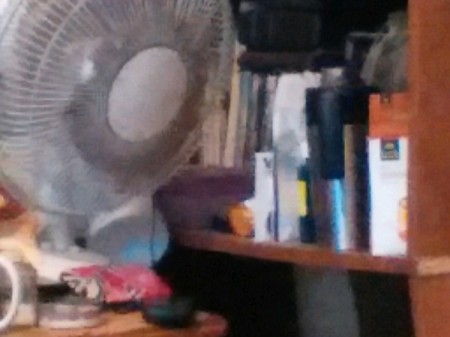 I washed the plastic rotors, by themselves, in the tub, too. I found a lot of hair trapped behind the rotors after I took them off. There was also a bunch of junk sticking out the back vents so I just blew that out since I did not have canned air to spray them out with.
I dried everything off and put back the rotors and put on the knob to hold it in place. Then I latched the metal cover back on. It feels like a brand new fan.