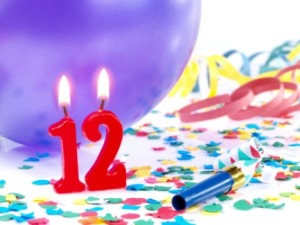 I need twelfth Birthday party ideas? It would be a big boy-girl party. Any Ideas?
Theresa from Calgary, Alberta
Editor's Note: ThriftyFun does not allow membership to people who are under 15 years old, as some pages may contain unsuitable content. Parents are welcome to post feedback with their children.

Answers
Read More

Answers
I have a daughter whose 12th is coming up fast and when I asked what she wanted to do she said that she didn't know. She does want something with her five best friends, three of which are male. Her birthday is in the winter time and most of the ideas I have found that she has liked are outdoor pool parties, which we can not do. Any help will be appreciated. Thank you,
Marissa
By Marissa
Answers

March 22, 2015
0

found this helpful
Go to the salon.
Read More

Answers
I need help with games for a 12th birthday. I have some, but I would like to have more games to do with my pool, and I need games we can play inside too.
Samantha from Dallas, Texas
Answers
By jojo (Guest Post)
February 7, 2006
0

found this helpful
You can have a duck race in the pool, using rubber ducks and each player can only move the duck by pushing it with their nose while they swim the lenght of the pool.

February 7, 2006
0

found this helpful
Marco Polo, honestly I forgot how to play but maybe you can do a Google search to find out. I used to play it all the time when I was younger. Or try a Google search for swimming pool games.
Or, maybe a thriftyfun search for party games. In fact I see some down below in Related Links. Have a very happy birthday!
By Diana (Guest Post)
February 8, 2006
1

found this helpful
We had a contest where each person won a prize (related to the pool: Sunglasses, toys, squirt guns, floaties, bags, flip flops-from the dollar store, etc.)
Pencil Dive, biggest splash, smallest splash, craziest jump, dance move "dive", longest under water, longest swim, back float, dead mans float, etc...
great fun (and these were 12 year old girls!)
Answer

this Question

I have a sister who is turning twelve and she doesn't know what to do for her birthday. She is inviting some of her best buds (3 of which are boys) and doesn't know what boys and girls would like. Any ideas? :/
By Anna from Stonehaven, UK
Answer

this Question