I do a lot of crafts at home. One of my problems is cutting out traced shapes and getting a messy table after working on it. Also it takes a lot of time when I trace and cut each, one at a time. This is especially true when you need hundreds of duplicates.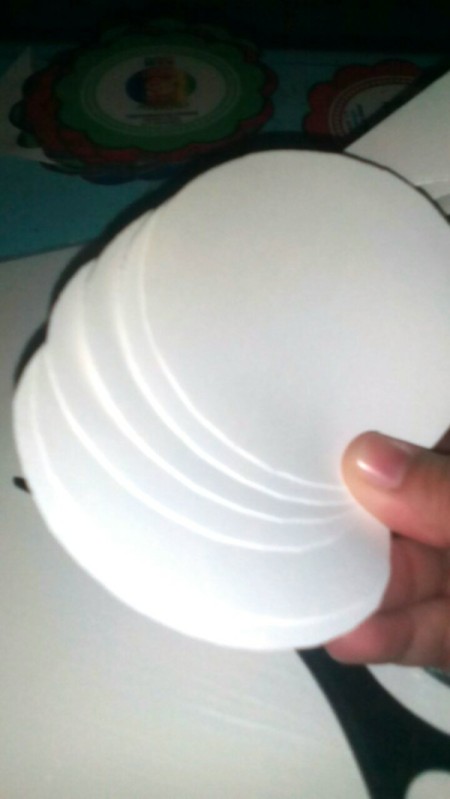 Recently, I made reward ribbons for sale. I received so many rush orders I had to double my time and work faster on it.
The back portions of my reward ribbons were supposed to follow the shape of the front face. However, the ribbon heads are not in same size so I had to create one shape that fits all.
First, fold the paper several times. Then place the tracing material over the folded paper. Make sure it fits onto the folded paper and if not, adjust the folds. Start tracing the shape and carefully and neatly cut along the tracing.
As you see in the main image and final one I have six circles in one cutting time and have not left any tiny clippings that messes my table. The leftover clippings can be easily removed.
I also gather up these extra cut outs since we still use the traditional way of cooking by wood and fire. A bunch of these clippings will help create plenty of flames which will later on fully burn the firewood to create a stable flame for cooking.