April 22, 2021
0

found this helpful
There are insecticides that can be used, starting with the outdoors. These insects can sting when they bite , but can be controlled with information on this link - www.solutionsstores.com/assassin-bug#
April 22, 2021
0

found this helpful
Thank you for your comment.
Yes they definitely do sting. They are torture. They paralyze my feet and go everywhere on me all day and night. What I've read on the internet about these things, makes them sound like saints compared to what they really are like. This is torture. Which insecticides get rid of them. I've tried everything I can think of, ordered insecticides from Amazon. Nothing has worked? Do you know?
April 23, 2021
0

found this helpful
I see that you live in Canada and from most reports the Assassin Bug or Kissing Bug like warmer weather are not usually prevalent in Canada.
You did not include a picture of your bugs but I assume that you have looked them up online and can clearly identify the Assassin as the bug you have in your house.
These are really outdoor bugs so somehow they have found a way inside and that is a beginning point. Seal up everything that possibly has any small crack and most sites recommend double screens.
As to insecticides: Most insecticides are for use in an outdoor settings and may not always be safe for indoor use so be careful what you use and always wear a mask when using.
This is a comment from an agriculture site:
"Kill carefully. If you must use pesticide to combat a particular infestation, choose a narrow-spectrum pesticide designed to kill only a specific type of insect. A narrow-spectrum pesticide that kills only ants, for example, won't harm assassin bugs."
Information sites will not usually state a name of a pesticide to use (for legal reasons and promotional reasons) so you really need to consult with a knowledgeable person at a store like Ace or True Value Hardware store. If these stores are not in Canada then try to find a similar type or go to larger stores that carry all types of insecticides. Be sure to tell them it is for indoor use.
I believe you should contact your Health/Agriculture agency as they can provide a lot of information including how to get rid of the bugs and how to get tested for any disease these bugs may carry.
I'm not sure which agency in Canada to contact but try one of these: You can also contact the one in the US but be sure to state where you are located.
www.omafra.gov.on.ca/.../contact.html
ask.extension.org/.../about
www.canada.ca/.../chikungunya.html
Most likely these agencies will need pictures of the bug and also pictures of the bites as these will help them identify which species of these bugs you may have.
Here are a couple of sites with information:
globalnews.ca/.../
www.theweathernetwork.com/.../blood-sucking-face-biting-bug-continues...
www.bobvila.com/.../
I see that you had another type of bug problem in December, 2020.
Hopefully you have found a way to control this bug or are you still dealing with this problem also?
www.thriftyfun.com/Identifying-Tiny-Black-and-White...
April 23, 2021
0

found this helpful
Hello,
Thank you so much for all of your answers.
I really. Need as much advice as I can get.
I just woke up and my feet are seized up. Sometimes I say paralyzed. I'm terrified.
I am in touch with Orkin Canada and they know about this bug and say they are not native to Canada. However we had a farely warm winter and now with spring coming it seems chilly. I caught some bugs on sticky traps and I recognize the bug I am having a problem with but I see there are other ones. These just rattle my nerves and I find myself in tears not knowing what to do. If this is happening to my feet where will it happen next. These damn things don't quit. I have been around them long enough I can see them fly and notice when certain ones aren't lint. Some I can't see at all.
I've tried everything to deter them. That was a joke.
I do have pics of whatever is on my sticky traps and I really hope it's good enough for Orkin Cause no damn way am I handling this bug. I watched ones I trapped in a bottle and when the assassin bug was attacking its prey the upper part of the assassin bugs body turned into hair. It was so trippy. Sometimes I can't see the ones I have trapped the lighting has to be just right to see them. These are the weirdest, most scary, trippy insect I've ever encountered I just ask, why me, why do I have to have this why couldn't it be damn beetles or bed bugs. I never heard of this kissing bug/ assassin bug. I have done so much research on these and did read they are not in Canada.
The more research I did I was informed they are definitely in Canada and quite a few.
These pest control companies here in Canada really have to get updated on these, called a few companies and they have either never heard of this bug or don't deal with them.
Our winters are usually extremely cold and last for a long time here. Not this year, it was very mild and now we will be going into spring. I make sure my windows are closed as much as I can but my bf wants them open. He thinks I'm goofy and doesn't believe me and for some reason they don't bother him. I told him I think they are working on me first. Like why wouldn't they be going for him, I don't understand that.
Again, thank you all so much for your responses. I'm suffering and losing hope over here. I can hardly walk at times. I have them in my hair, right after my hair dries I can feel them. I tried to get them out and I regret doing that. When I try to fight them they attack me twice as bad and literally feed off me for a long time. There's times I can feel them. This is so gross. I wish I knew of a product I can buy to get rid of these in my home and on my body. I don't have a yard I live in an apartment in Alberta Canada. However there is a couple big trees by our windows and I know they like light. This is why I want my windows closed.
If anyone has any more suggestions or advice I'm totally open to hear more. Thanks so much
Nicole
April 23, 2021
0

found this helpful
I'm really sorry all of this is happening to you but you'll only find the type of insecticide by going to a store that sells all kinds and asking for help.
Sites do not say these bugs are NOT in Canada they simply state they are rare and have usually been brought in from some other area.
However, from my research I'm wondering about why they are biting your feet as most sites say these bugs generally bit people's face and usually near the mouth.
I hope you are taking proper care of these bits as they can become infected. Soaking in medium hot heavy Epsom Salt/water will keep your feet from getting worse.
April 24, 2021
0

found this helpful
Hello,
They definitely go for my face think I mentioned in my post.
I have lost over 40lbs and scared to eat, they have been on my lips and get inside my mouth and have bit me. They go in my nose. They go for hours if not all day or a few days on my feet. There are many many of them.
We do have Tru value and Home Hardware as well as Peavey mart but a person might as well bang Thier head on the wall with peavey mart here, I swear they all have grade 1, page 2.
Orkin asked me to take my samples out of the the bottle I had them trapped in and take pics. Not a chance was I going to handle one. The best I could do was use sticky traps. My bf turned the bottle over and they've been on sticky traps since. I took a lot of pictures but I do notice there are other bugs too, but I really don't know. I can show you some pics, but how do I post them?
April 24, 2021
0

found this helpful
Remember, these are sticky traps. There is a lot of fibers from picking them up. I honestly think it's more bugs as we have a leather couch
I really don't wanna hear any negativity, I am already by myself but if you have some good advice, know about these bugs or had experiences with them, I'd be absolutely grateful to read about it.
Thank you.
Nicole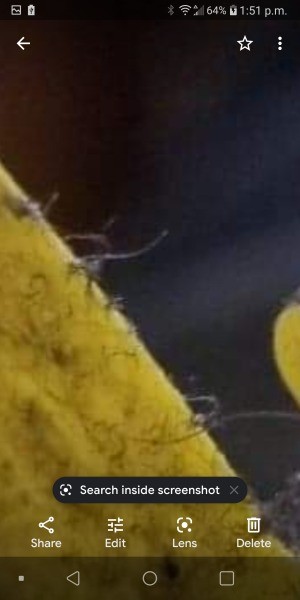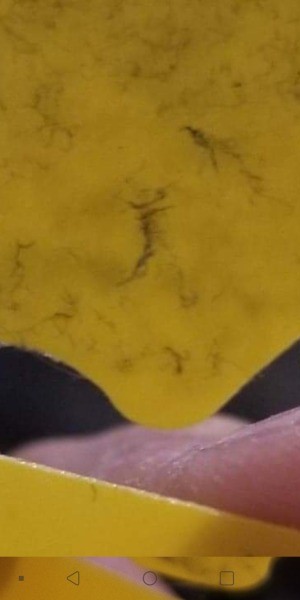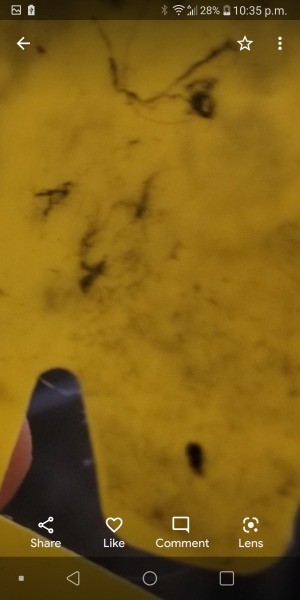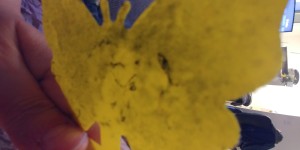 April 24, 2021
0

found this helpful
Thanks for the pictures. They are not very clear but you can see there are several bugs on the tape.
Please take these pics to your True Value hardware store and tell them their store was highly recommend as being a 'helpful' store and they will show you what they have and explain how to use it.
Your Extension Service is still a good place to ask for help as they know more about bugs than anyone and they will know these bugs are in Canada. Please refer back to my answer for links.
These are the types of resources you will have to pursue to find the best answers.